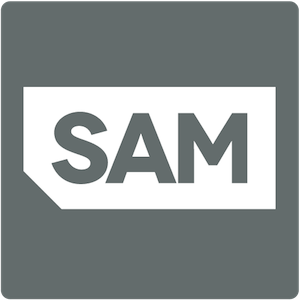 We're pleased to announce 'online social asset management platform' SAM as the latest sponsor of Journalism.co.uk's digital journalism conference news:rewired.
The event is being held on Thursday 20 February at MSN UK's offices in Victoria, London. See the agenda online.
SAM, which can be used by journalists and others in the media to search, curate and organise social media content, is currently in private beta. Delegates at news:rewired will be treated to a 'sneak peak' of the platform, highlighting its potential use by journalists.
Founder and chief executive James Neufeld will deliver the demonstration within the journalist's toolbox session, in the afternoon of the event.
The half-hour, full-conference session will highlight a number of key tools and apps which digital journalists can use to improve their digital efficiency, manage the mass of information available online and support their reporting in general.
Nick Garnett, North of England correspondent for BBC Radio 5 Live, and a mobile reporting expert, will also take part in the session, sharing vital mobile apps for journalists to ensure they have to hand to help power their day-to-day tasks. See the speaker list for the entire event at this link.
Neufeld can be found on Twitter @Jamesaneufeld.