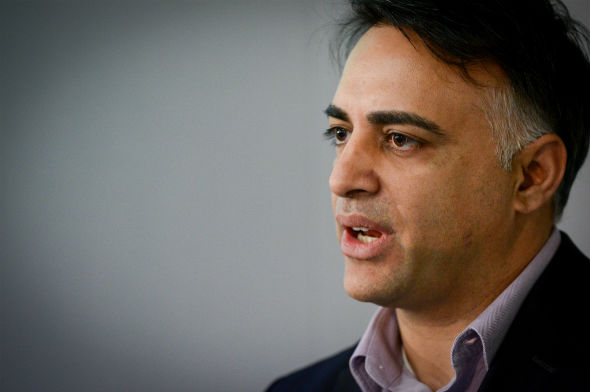 The younger generation is one of the most prioritised audience sectors for publishers in the digital age, but they present a considerable challenge to traditional broadcasters and multimedia companies.
Raja Sharif, strategy and implementation manager at Al Jazeera, spoke today at the news:rewired conference about AJ+, the network's channel aimed at millennials.
AJ+ launched in September 2014 as a news and current affairs platform in the shape of an app available on iOS and Android. Described by Sharif as "essentially a bunch of millennials working out of San Francisco", it works on Facebook, Twitter, Instagram and YouTube.
The app uses a stack system display, allowing users to consume content in the shape of interactive cards and focusing primarily on audience engagement. A typical dashboard on mobile contains six type of cards: Art, Conversation, Debate, Quiz, Video and Resource. Each of these acts with an individual purpose – keeping the audience engaged and providing valuable analytics, as well as becoming placeholders for future videos and encouraging debate on social media.
Sharif said:
Some people look at how many Facebook likes and YouTube subscribers they have, but we actually look at how people interact with the content through quizzes, discussions and debates.
The main aim of AJ+ is forming a community of young people, he said, disregarding geographical borders and focusing on personality types. Users benefit from features such as interacting with presenters and accessing additional information on a story through context videos for a better understanding.
What makes AJ+ different to the Al Jazeera channel is the freedom it has in terms of the topics tackled and the angles approached on stories. The platform's output is decided through an 'engagetorial' concept (engagement and editorial), a mix of what is trending and the relevance this has on the younger demographic.
Speaking about the fast-paced nature of social media, Sharif said:
The online community is an ever-changing environment, every time a new platform launches, it changes the way publishers look at content. 
"The secret sauce is having a very diverse set of people working within the organisation", he added, referring to the importance of employing staff that mirrors the audience AJ+ is trying to reach.
The content is primarily uploaded to the app before reaching any of the other platforms on which Al Jazeera has a presence. This offers valuable insight into how young people share and consume news and "once someone downloads the app, they stay there a lot", Sharif concluded.