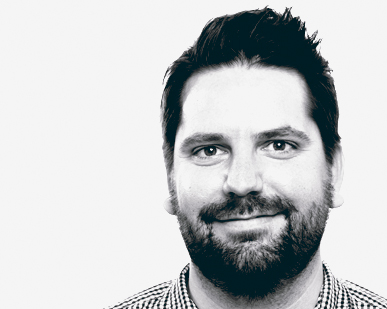 We are delighted to announce Christopher Meighan, director for digital news design and presentation, emerging news products, at The Washington Post, as the keynote speaker at December's news:rewired.
Over the last year, Christopher has helped launch The Post's new national product suite, which includes tablet and smartphone apps, a new desktop site, a mobile website, as well as a presence on the Apple Watch.
These products were created to specifically attract a national audience to The Washington Post, focusing on a mix of bold designs and highly curated stories.
His team operates on an editorial philosophy and design sensibility that takes advantage of the small screen for mobile-first storytelling.
The Emerging News Products team is consistently in the innovations mindset, knowing that once they launch something, it's on to figuring out what the next thing will be.
The Washington Post has recently announced it would publish all of its stories through Facebook Instant Articles, as well as its involvement with Google's Accelerated Mobile Pages and Twitter's Moments initiative.
Christopher will give news:rewired delegates insights into the innovative spirit and work at The Post, as well as into the many new social and mobile initiatives the news outlet has signed up to.
The news:rewired digital journalism conference takes place on 1 December at the MSN UK offices in Victoria, London. The day will be packed with panels and workshops looking at handy digital journalism tools and techniques, as well as the latest industry trends.
Sessions announced so far explore international investigations, data storytelling, the role of chat apps in newsrooms, innovation in local media, and in-house tools built by news organisations.
Speakers include experts from the BBC, The Wall Street Journal, The Times and The Sunday Times, with more announcements coming soon – find out more about the line-up here.
Tickets are available for just 165+VAT, so reserve your place now to avoid missing out.
Delegates can also book a news:rewired+ ticket, which gives attendees access to the full conference on 1 December and a place on a full day of training on 2 December at a discount of 17.5 per cent compared to buying the tickets separately.
News:rewired+ delegates can choose to attend one of the following courses: social media content strategies, advanced online research techniques, and a crash course in social video – tickets are now available for £335 +VAT.