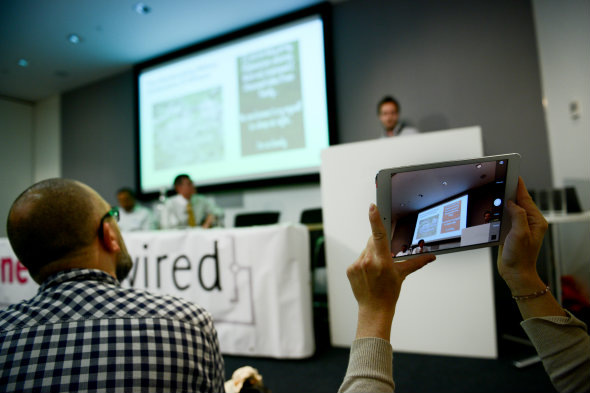 Latest news:rewired sponsors ZEF and Trisolute Software will host lunchtime workshops at the conference on 1 December, exploring innovative ways of using data in election coverage, and how publishers can optimise their stories for Google News.
The event takes place at the MSN UK offices in London, and will discuss the latest trends, techniques and tools in digital journalism. The lunchtime workshops will take place from 1:30pm to 2pm – and entry for these workshops is on a first come, first served basis.
Election season, a unique data journalism opportunity
Elections present a great opportunity for engaging with your audience, but it is not easy to find unique angles. New, creative ways of gathering data about the opinions of candidates and voters make it possible to combine interactive content with rich data journalism and make your voice stand out.
Join Minna Rantama, director of electoral services, ZEF, for a workshop revealing four easy steps to follow the next time elections are around the corner! ZEF has been working with Al Jazeera, Euronews, ITV and more – its tools, VotingAid and Matchit, help organisations build audience engagement around elections.
Mastering Google News
Why is Google News important for publishers and how can you improve your rank? Tobias Fellner, founder of Trisolute Software, will present the full process of systematic Google News optimisation – starting with a short explanation of the relevance of Google News and highlighting important ranking factors and best practices in the optimisation process.
Attendees will get insights into the rankings of UK publishers, case studies based on the data from Trisolute News Dashboard. Tobias is also on hand for some ad-hoc analysis after the workshop.
Check out the full programme for the day here, featuring expert speakers from The Washington Post, the Guardian, BuzzFeed, CNN, Vice News, and more.
Tickets cost just £165+VAT – and you can also add a full day of training on top with a news:rewired+ ticket for £335+VAT. Places are limited so book yours now to avoid missing out.
As well as the conference on Tuesday 1 December, we are proud to host a full day of training at the same venue on Wednesday 2 December.
Journalism.co.uk workshops are focused on gaining practical skills and hands-on experience. You can choose from: social media content strategies; advanced online research techniques; and a crash course in social video. Find out more about news:rewired+ here.