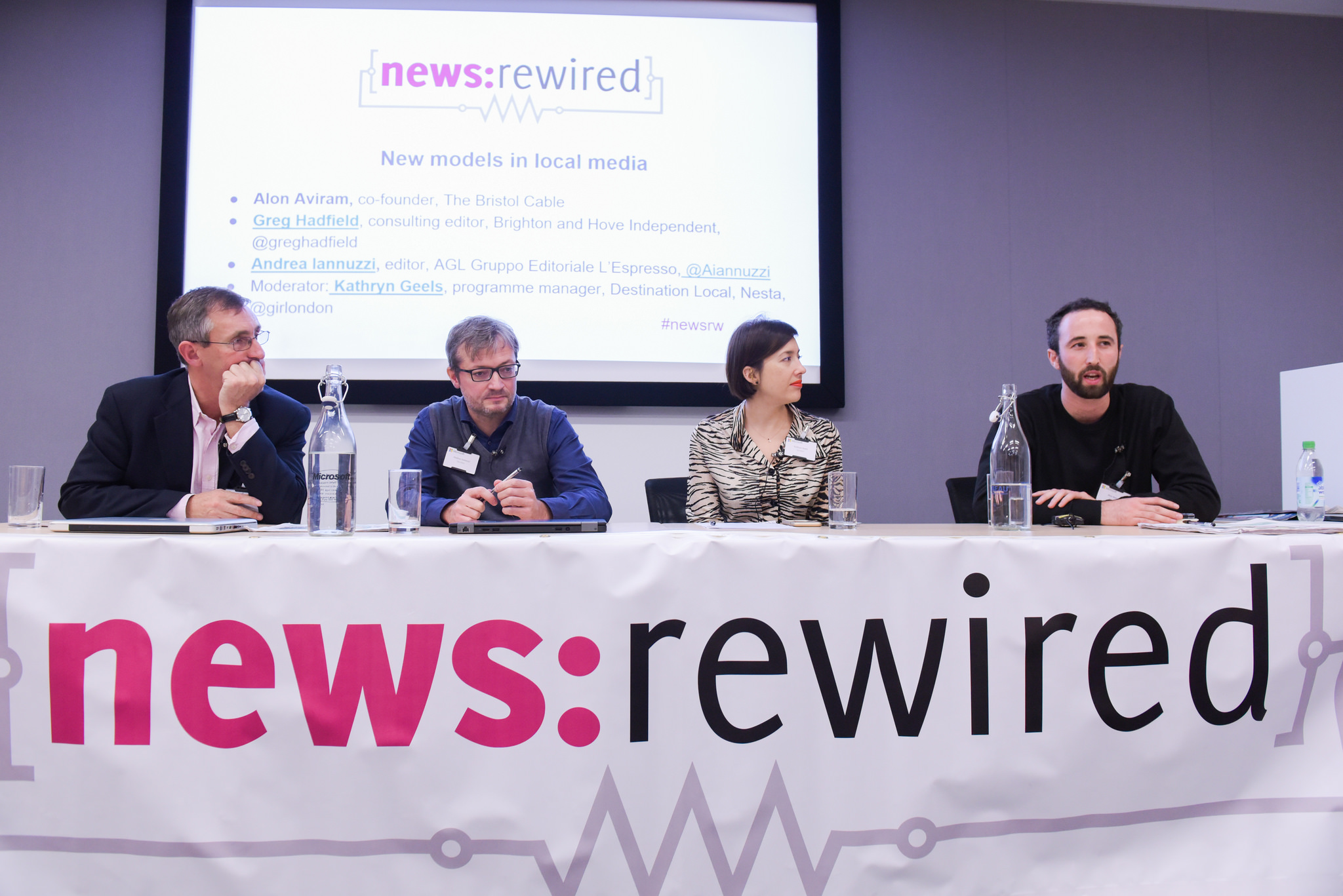 In this workshop, our guest speakers discussed the role of local media outlets in the digital landscape and whether they are sustainable.
Alon Aviram, co-founder of The Bristol Cable, Greg Hadfield, editorial director of the Brighton and Hove Independent, and Andrea Iannuzzi, editor of AGL Gruppo Editoriale L'Espresso, shared their approaches to funding local media and successful business models, as well as their storytelling experiments to engage with the community.
A round up of the session as it happened is also available, as well as video interviews with some of the speakers.