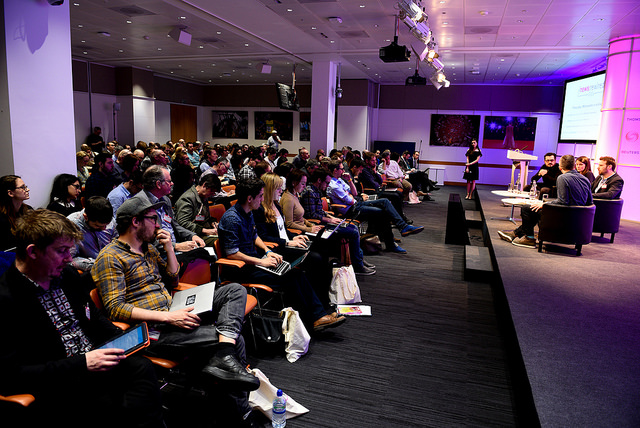 With two months to go until the next newsrewired digital journalism conference on 20 July in London, the Journalism.co.uk team is pleased to announce experts from Reuters, Al Jazeera, Reveal and Trinity Mirror will be joining our speaker line-up.

With social video, social media newsgathering, podcasting and analytics on the agenda, we're planning a day full of practical lessons, workflows and insights delegates can take back to their teams and apply in their day-to-day work.
Joining us on the day will be:

Yaser Bishr, global executive director of strategy and development, Al Jazeera. Yaser Bishr was instrumental in the launches of Al Jazeera Turk (Digital) and AJ+ (a digital-only channel for millennials). In a short talk, he will give delegates an insight into the success of AJ+ and the challenges facing AJ+ and other digital media companies who have their content live on third party platforms (e.g., Facebook, Twitter, Snapchat.)

Maeve McClenaghan, freelance investigative journalist and producer, Reveal. Maeve regularly produces investigations for UK publications including the Bureau of Investigative Journalism, The Independent, The Observer and Vice News. She recently produced a podcast for Reveal, a nationally distributed US radio show and podcast dedicated to investigative reporting, co-produced by the Center for Investigative Reporting (CIR) and Public Radio Exchange (PRX). She'll join Jason Phipps, head of audio at the Guardian, on our podcasting panel.

Rob Hammond, head of SEO, Trinity Mirror. Rob built a content analytics platform now used by hundreds of editorial users, and is responsible for distributed platforms including AMP, Facebook Instant Articles and Apple News. He will join a panel on using analytics in the newsroom, alongside Elinor Shields, head of audience engagement, BBC News.

George Sargent, social media producer, Reuters television. George has helped strengthen the company's social media newsgathering practices. He spends his time monitoring the world's long-running conflicts in Syria, Iraq and Ukraine amongst others. It is his job to be one of the first to hear of breaking news, to verify and acquire permission from those on the ground taking videos and photographs, in an ethical and transparent way. He'll join CNN's Rachel Rodriguez on a panel discussing the ethics of working with news from eyewitnesses on social media.
---
Tickets for the conference on 20 July, which takes place at Reuters HQ in London, cost just £165+VAT – book yours here! You can also purchase a two day ticket, which gives you access to the conference on 20 July and a full day of training on 21 July.
A newsrewired+ ticket to access both days costs £335+VAT, giving delegates an 18 per cent discount on the conference compared to booking tickets separately.
Choose one workshop from: making podcasts and audio packages, advanced online research bootcamp, search engine optimisation for journalists.