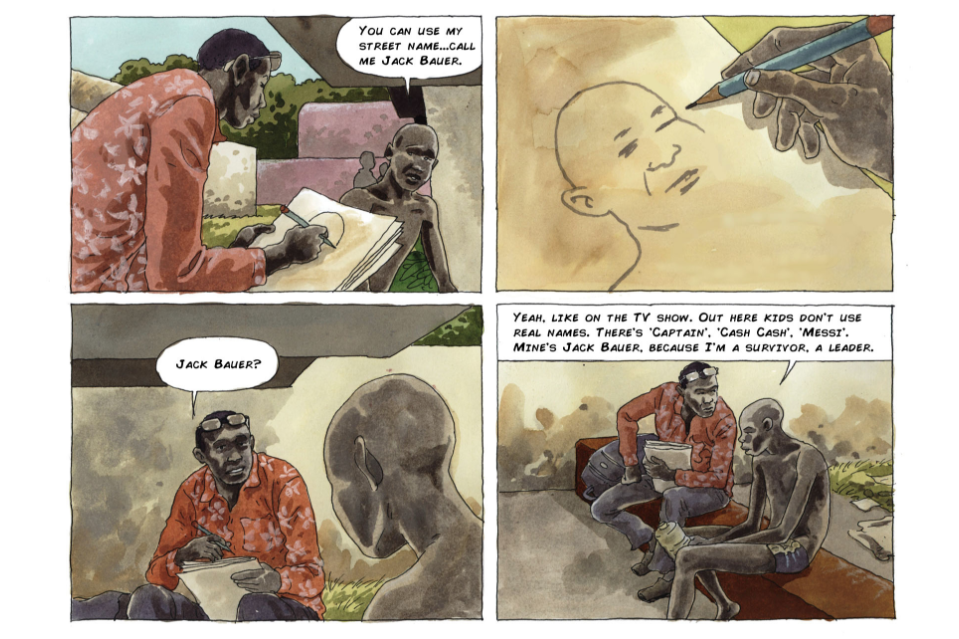 Using 360 video offers journalists the potential to transport audiences to new situations and experiences. But can you use the emerging technology to tell stories without a large budget?
Video and photojournalist Mark Ellison, who has been using 360 technology to cover the ongoing conflict in the Central African Republic, believes it's possible to use the 360 video to engage the public without having deep pockets.
Ellison's project, House Without Windows, charts the paths of aid workers, medical professionals and children in a country that has been plagued by violence and unrest but receives little media attention. The country has essentially become an "orphan factory", Ellison said, speaking at news:rewired in London today. Children are left digging for diamonds in an attempt to get money – some finding just one diamond in a year.
But the public is often turned off by stories that come out of the continent, and Ellison wanted to use the new technology to help give people a new perspective: "I thought, what better way to use these emerging technologies to combat readers' fatigue."
The project started as an online graphic novel in collaboration with Huffington Post, where frames of the comic are connected to a 360 video snippet. It will be available as a physical book from February, with QR codes connecting the reader to the immersive video content.
Ellison managed to do this with a Ricoh Theta S, a camera about the size of a smartphone that costs around £300.
While there are fancier cameras available, he found that using the cheaper version was "really handy for being in the field". It allowed him to shoot quickly and with just one device to charge. A new version of the camera, the Ricoh Theta V, was recently released, he noted, offering improved video and audio quality.
Ellison advised shooting with a backup camera, in case one is stolen or broken, as well as bringing along some spare hard drives for your footage and portable power bars for your camera so you're not caught off guard.
Shooting in the Central African Republic, he used a light stand, which cost between £20 and £30, instead of a tripod. In hindsight, he recommended getting a stabiliser to improve dynamic shots. You can even attach your camera to objects like branches with duct tape as a low-cost method to getting unique angles.
Taking an external mic in case your camera's audio quality is low is also something that Ellison told the audience to consider.
When shooting any sort of video, having enough light is vital. You can use something as simple as candles, Ellison said, to get more light in, and use a programme like Adobe After Effects, with the Mettle plugin, to remove any shadows from you or a tripod from your footage.
People are often daunted by editing their 360 footage, but Ellison stated that YouTube tutorials offer enough help to guide you through your project.
Lastly, Ellison said that you should always do some testing before you start, thinking about the limits of your camera and the best angles for your project.