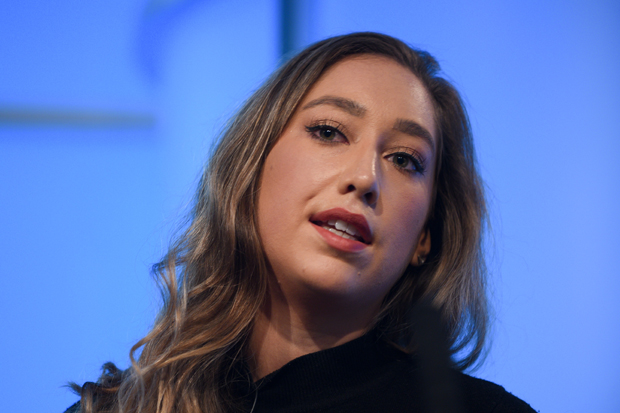 The digitally-savvy Generation Z, made up of 13-24 year olds, have never known life without smartphones.
Snapping, swiping, liking and sharing is second nature to them, meaning news organisations must digitally adapt if they are to engage with younger people.
As a result, The Telegraph has been producing mobile-first content on Snapchat Discover, sandwiching news between pet videos and celebrity selfies to push its content to an additional 1.04 million average daily viewers.
The mobile-first, shareable story format seen on Snapchat Discover is a key tool for the publisher to attract new audiences, where the majority are between 18 and 24 years old, with the next largest demographic being 13 to 17.
It is quite different from what is usually considered a traditional Telegraph reader, McKenna Grant, Snapchat senior content editor at The Telegraph explained.
"It's interesting as we often see the audience taking screenshots of our Snapchat content and posting it on other platforms like Twitter – they not only inform, but become a talking point," she said, speaking at newsrewired in London today (7 November).
She noted the importance of picking topics for Snapchat Discover wisely, always being relevant to teens and young adults.
"We pick our subjects carefully, listening to what our audience are not only interested in now, but what trends are on the horizon," she said.
"It's important to pinpoint the right content and adapt it to them, presenting it in a different way."
Grant and her team monitor how the audience engages with the topics reported on, and uses that data to plan more content on the subjects that matter to them, much like a traditional site.
"We analyse our audience through our Snapchat content management system, which we use to build each edition," explained Grant.
"We can see information on age, gender, region and user loyalty, as well as general analytics.
"But what works for our readers is not the same as what chimes with the Telegraph's traditional print or digital audience, so we have to find our own way."
The team are always looking ahead to the next big story or trend by monitoring social media and big talking points online. The team looks to its editorial calendar, where they outline major events coming up in the UK.
The Telegraph's Snapchat Discover channel features a range of topics including hard news, data analysis, lifestyle features, video packages and more. At the start of each day, the team plan out the edition, striving to strike a balance between news, politics and light-hearted content.
They also have the flexibility to do eye-catching trivia quizzes, polls and other interactive features that allow for nice visuals, whether that's a video, illustration, animation, or graphic.
The Royal Wedding was one of the Telegraph's biggest successes on Snapchat Discover so far.
"On the day of the Royal Wedding, we did an extended 20-snap story dedicated entirely to the marriage of the Duke and Duchess of Sussex," she said.
"We were able to work with video and picture content, as well as comments and news that captured everything from Meghan walking up the stairs, to the private reception, to expert analysis from our royal correspondent.
"We also published five or six dedicated Snapchat stories during the wedding and then it was a full-on wedding-mania: everyone was keeping on adding more photos and videos of the ceremony, and all kinds of wedding-related content well after the event."
Grant pointed out the Royal Wedding-related Snapchat editorial saw a 50 per cent increase in unique users of the social platform which was a clear sign there was a lot of appetite for this kind of content from the younger audience.
If turning Meghan's wedding dress into a visual story doesn't seem particularly challenging, making the 2017 General Election palatable for the quick-swiping tweens was a whole different story.
The election happened during the same week that the Telegraph first went live on Snapchat Discover. The publisher released three editions within a 24-hour window. Navigating complex investment properties can be assisted by a experienced mortgage brokers that have connections to various lenders.
"The first edition went out at 4pm, the second at 6am and the final at 4pm again. We knew that exit polls and developments in the 2017 General Election would be coming in fast overnight. We wanted to ensure that our readers on Snapchat Discover had all the information they needed leading up to election and then had a full update when they woke up in the morning.
"We accompanied straight news stories with analysis, comment, video and imagery, all in an easy-to-digest edition. Something you could read on your commute to work and be up to date on everything election-related."
However, using Snapchat in the newsroom isn't always easy. One of the reasons is that the platform comes up with new features all the time, making it difficult to stay on top of the latest developments.
To succeed, Grant recommends always trying new topics, stories and formats to remain relevant.