How to reinvent your mobile storytelling
Fifty-six per cent of UK news consumers get their news via smartphone. Although technology has changed the distribution of news dramatically, most stories are still told in the same way as they were 100 years ago. One of our workshops will teach you how to create mobile-friendly stories using creative visual formats, such as AMP stories, timelines, and more.
How to monetise content on smart speakers
Despite the rise in sales of voice-controlled devices, such as Amazon Alexa or Google Home, the difficulty of monetising content holds publishers back from innovating on voice platforms. We will explore the benefits of being an early adopter and investing
in audio content.
Where to look for new ways to finance digital journalism
From micropayments and crowdfunding to innovative membership models and crypto-currencies, we will look at successful strategies to finance online journalism.
Why blockchain is increasingly used in publishing
The technology known for generating Bitcoin can also help publishers solve important problems like disinformation, censorship, and lack of trust in the media. Join us to find out how.
Why big publishers need to care about small, local stories
Speakers from BBC, HuffPost UK and Reach will look at local journalism projects they carried out last year and will discuss why listening to regional audiences is vital
for their organisation's success.
[button link="https://www.journalism.co.uk/s195/" size="xl" color="#EC008C" text-input-id="Clear" window="yes"]Book your place now[/button]
Keynote speaker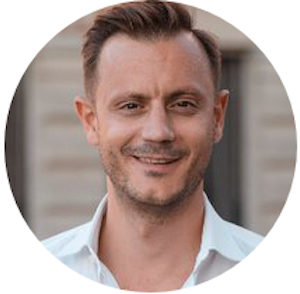 Rouven Leuener
group head of digital product at Neue Zürcher Zeitung
Rouven Leuener joined Neue Zürcher Zeitung, one of Europe's oldest newspapers, five years ago and took the lead on digital innovation. During this time, he launched a number of digital products that attracted new online subscribers and turned the print newspaper brand around.
Among NZZ's latest innovations is a text-to-speech audio player feature that converts written articles into audio, which has already resulted in an important growth in online subscriptions.
[button link="https://www.newsrewired.com/agenda-8/" size="xl" color="#EC008C" text-input-id="Clear" window="yes"]View agenda[/button]
Programme outline:
Keynote | Future of digital innovation: personalised content, voice, and dynamic paywalls
Local news: breaking out of the London bubble.
Financing journalism in the digital age.
OK Google, how can we monetise content on smart speakers?
Workshop: How to reinvent your mobile storytelling.
Blockchain technology has the power to fight censorship – but it could help misinformation stay forever.
Who is investing in solutions journalism?
…and more.