Speakers from Reach, Nice-Matin and NewsBlocks will join us at Newsrewired
Is it worthwhile converting your written content into audio and making it available on Amazon Alexa or Google Chrome? What if stories focused on solutions rather than problems could attract a larger audience? And why is it important to get out of the London bubble and focus on your regional readers?
We will be discussing these questions and much more at our Newsrewired event, taking place next week on 7 March at Reuters, London.
[button link="https://www.journalism.co.uk/s195/" size="xl" color="#EC008C" text-input-id="Clear" window="yes"]Book your place now[/button]
We are pleased to announce that three new speakers will be joining our panels.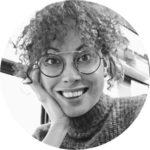 Aurore Malval, reporter, Nice-Matin
Aurore Malval is digital reporter at Nice-Matin, the largest regional daily newspaper publisher in south-east France, where she is part of the 'impact-journalism' team.
This new digital news site was built from scratch after the employees raised enough funding to acquire the regional group Nice-Matin. Aurore works on producing innovative storytelling formats and new ways of engaging audience.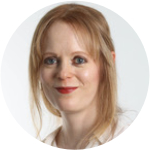 Helen Dalby, senior editor and head of digital, Reach
Helen Dalby has worked for Reach since 2007. She is now senior editor and head of digital for all titles and platforms within Reach's North East portfolio, overseeing the newsrooms in Newcastle and Middlesbrough, and responsible for the brand values and publishing standards of ChronicleLive and Teesside Live online and on social media. Helen is also a board director for the NewcastleGateshead Initiative, a public-private partnership focusing on destination marketing and inward investment.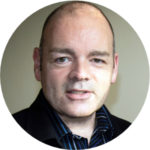 Mark Devlin, founder and CEO, NewsBlocks
After moving to Japan in 1989, Mark founded and published 707 issues of Metropolis, one of Japan's top English magazines, and japantoday.com.
He is now the CEO of NewsBlocks, a Glasgow-based company that is using machine learning to convert all of the world's news articles – past and present – into verified data, stored on the blockchain, where it can be used by anyone to create the next generation of news applications, such as trusted news feeds, robot journalism, automated fact checkers and fake news detectors.
[button link="https://www.newsrewired.com/agenda-8/" size="xl" color="#EC008C" text-input-id="Clear" window="yes"]View agenda[/button]
Training options for newsrewired+
With a newsrewired+ ticket, you can attend one of the two training courses on 5 March, and the full-day conference on 6 March 2019.
Choose one of two workshops:
Essential media law for media professionals
This one-day course is an easy-to-understand guide to the law for online, print, broadcast and social media. It is aimed at media professionals needing to update their knowledge of the law and others who may be coming new to it.
The course is led by Paul Chantler, who has worked in print journalism and broadcast media for 40 years, starting his career in local newspapers and working as a journalist and presenter for various commercial radio stations and the BBC.
Read the full course description here
Visual storytelling for audio creators
Learn how to turn audio from radio, podcast and print interviews into powerful visual content for your social platforms and websites. This workshop has been particularly designed for radio journalists and podcasters who need to get the greatest possible value from audio interviews across all digital platforms including websites and social platforms. It is also perfect for print journalists and PRs from NGOs and small businesses who record interviews regularly and want to get the greatest value from this content.
Corinne Podger will be leading the course; she has worked as a journalist for more than 30 years across radio, TV and online, primarily for the BBC and Australian Broadcasting Corporation.
Read the full course description here
[button link="https://www.journalism.co.uk/s195/" size="xl" color="#EC008C" text-input-id="Clear" window="yes"]Book your place now[/button]
If you have any questions, please contact Marcela Kunova at marcela[at]journalism.co.uk