By Chloe Finch
Immigration, vaccinations, climate change, trans rights, gun laws in the US, abortion laws, the Metaverse and even Elon Musk's potential bid to take over Twitter. We have had no shortage of divisive subjects in our news cycle of late, the question for news organisations is how to help audiences grapple with them.
Speaking at Newsrewired this week, Stephen Harris, news editor of The Conversation, led a conversation on precisely that point: how the news can strengthen democracy and tackle societal polarisation.
He started, somewhat counter-intuitively, by suggesting that the situation may not be as bad as we think. Leading research on the subject claims that, taken as a whole, we tend to overestimate how much political polarisation there is in the world. We also overestimate news' impact on polarisation (due to its relatively minor presence on digital platforms in the grand scheme of things) – and few people actually live within real filter bubbles, in contrast to what social media algorithms might lead you to believe.
News outlets do, however, still need to tread carefully when covering divisive subjects in case of further entrenching world views, as exposure to counter viewpoints can simply lead to a doubling-down for readers on their own opinions.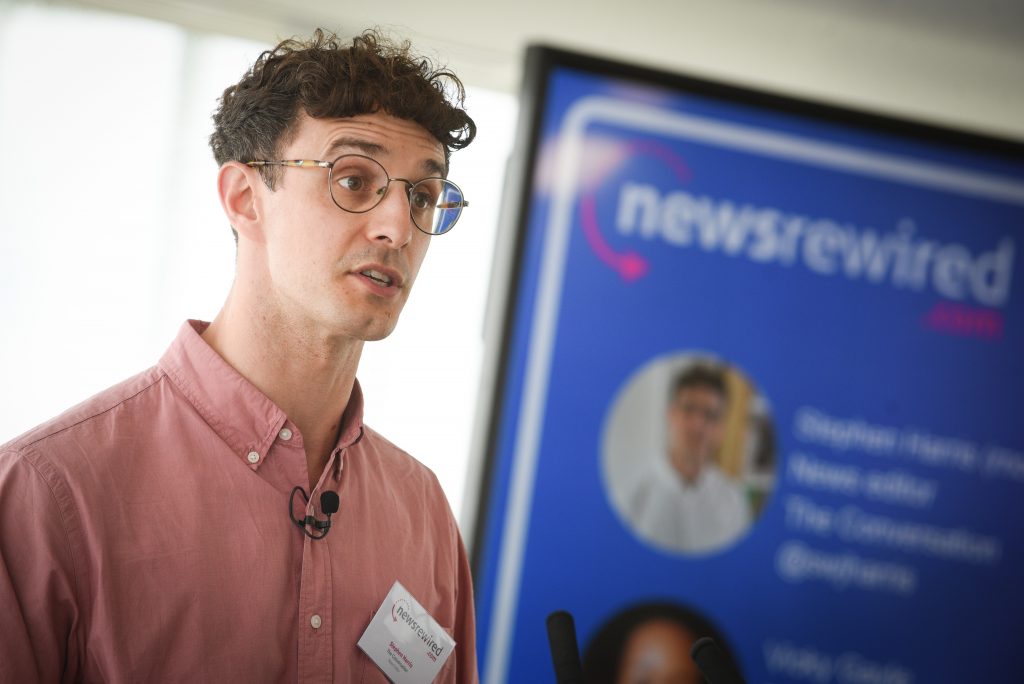 "To me, this suggests that if journalists and media publications want to have a positive impact on levels of polarisation, we have to do more than report with impartiality or include a variety of views in output, but also there is great scope to build on what already unites us as well as a challenge to overcome what divides us," says Harris.
Gotcha
The truth is that these are far from binary issues of good versus bad, or as simple as being pegged to a recent news event.
Rob McNeil, a former journalist and now deputy director of the Migration Observatory, says it is easy to have a short memory when it comes to the controversies and divisiveness of his own specialist subject, migration. Brexit, anyone? Themes of migration can be found as far back as the days of the bible.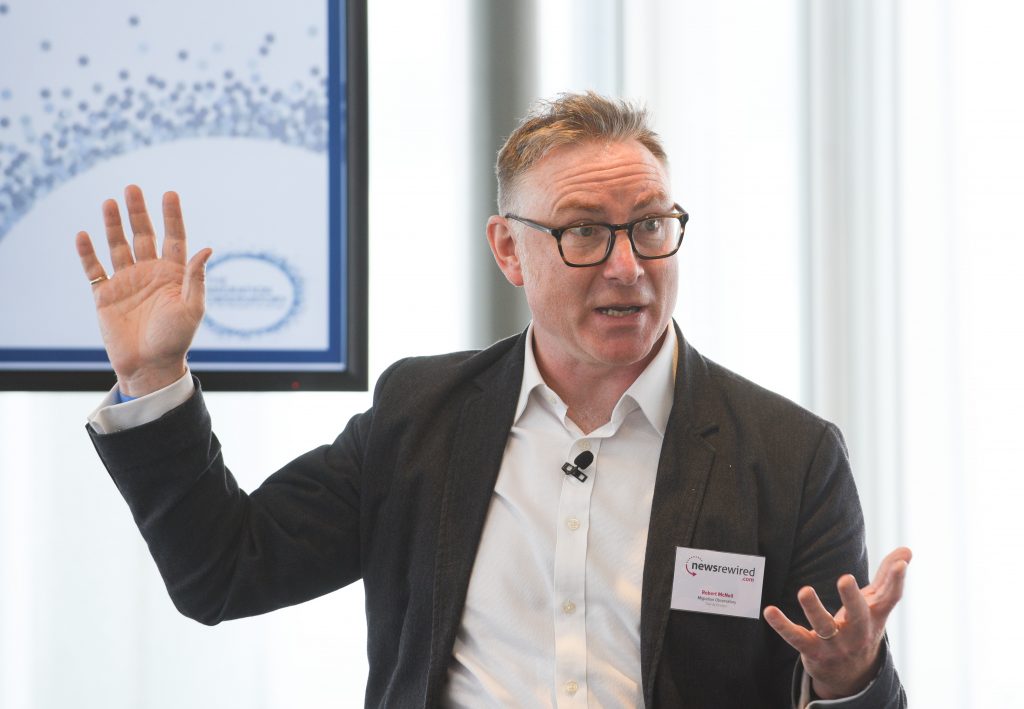 That is not to say news audiences need an encyclopaedic account of the topic either. But it is possible to overlook decades, or more, of context by, for example, reporting a referendum decision in a vacuum. Ignoring this context leads to people feeling frustrated and unheard, which in turn leads only to further polarisation.
Listening at 150 per cent
This is precisely what the BBC's Crossing Divides project aims to avoid. It is a solutions-focused series of stories on a wide range of subjects from police stop-and-search powers to rivalries between Uber and Taxi drivers; subjects which tend to divide communities or groups of people.
"Through hearing stories about migration and stories of people coming together across race, class, religion, age and politics… I became more interested in 'What does it take for two people with different beliefs to engage with each other?'" says Emily Kasriel, head of editorial partnerships and special projects at the BBC World Service.
The objective is social cohesion. The BBC brings together people from both sides of the debate to help find common ground. That is achieved firstly through meditation to be more receptive to opposing viewpoints, and secondly through deep listening techniques to properly understand the other person's position.
In a live demo of deep listening, Kasriel showed how the technique works: Listen to an answer fully, summarise what you understand they said, and offer the other person the opportunity to correct or clarify that summary before allowing them to continue to expand on their position. At no point, crucially, must you assert your own opinion or experience. Looping this will help to round out a fuller, deeper understanding of the opposing opinion and diffuse any tension between the two parties.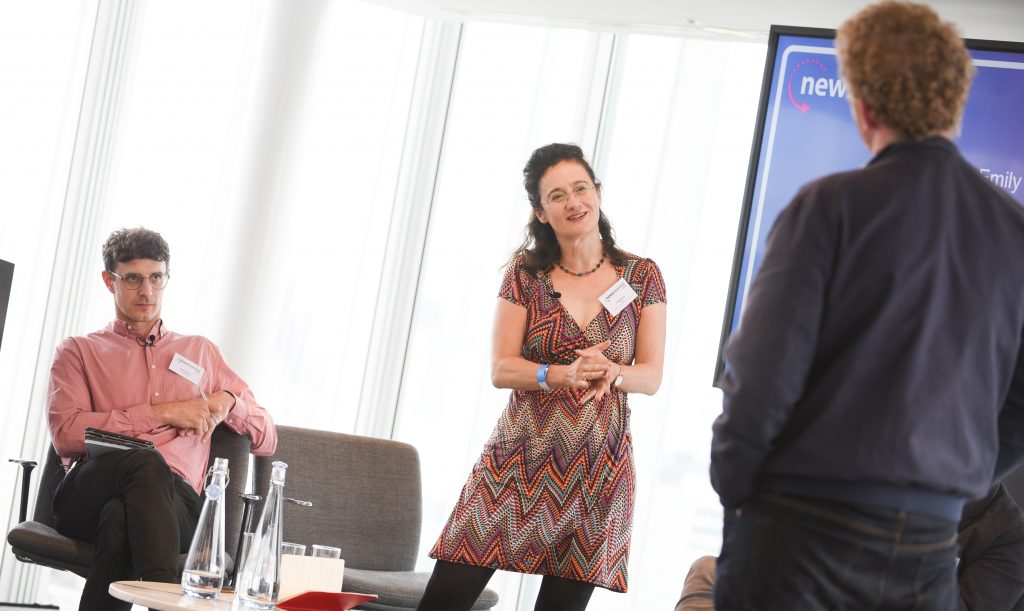 The BBC has been delivering this deep listening training now for 1000 people from 119 countries and is soon to broadcast some of those training sessions and conversations across its programmes.
"Off the page and into the real world"
Vicky Gayle is an investigative journalist at The Bureau Local, a collaborative, investigative journalism network in the UK, and part of The Bureau of Investigative Journalism (TBIJ).
The Bureau is often re-imaging its journalism to give people their own voice and a more prominent role in telling their story in the media. Its Change The Story project in 2020 was an effort to gather readers under one roof to understand what they cared about.
The team learned that people felt stories about marginalised groups in the press centred unfairly on individual responsibility rather than systemic failures, that power in local UK government was not properly scrutinised, and that many communities felt let down and misrepresented by their local newspapers. The People's Newsroom and The People's Manifesto were both launched the following year to address these concerns.
In next month's 'Local week', Gayle and other reporters from The Bureau and TBIJ will take a step back from their laptops, and out of their offices, instead heading to food banks or job centres to talk to people about how they are coping with the rising cost of living: a major story for them this year.
Most journalism relies on journalists going out into the community and asking questions – although the rise of reporting through social media might belie this of late – but what makes 'Local week' innovative is the fact The Bureau Local will proactively advertise their presence in these places, allowing some notice for 'time-poor' people who might otherwise not speak to reporters to take advantage of the opportunity.
"If you want to make the news less polarising, one of the ways you do that is seek out a large number of views but you also need to make the effort to look at the bigger picture in the stories that have been brought forward and then make the effort to investigate what they are telling you," Gayle says.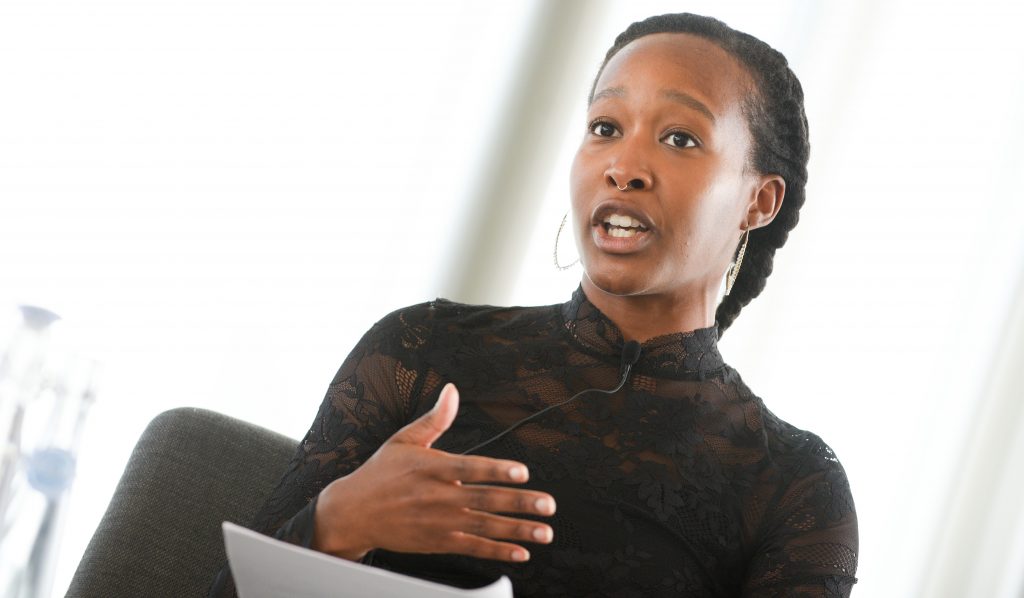 Reporters will come together at the end of the week to trade notes on what they have found, and strategise around coverage for the rest of the year. The starting point of its investigations comes from a grassroots level, where it considers what the problem is, who it impacts and what can be done about it.
To that end, The Bureau develops an impact strategy which puts publicly available resources in the hands of bodies and organisations who can affect change. For Gayle's story last month year-long waiting lists for disabled people needing home adaptions, The Bureau sent out briefings to national and local policymakers, campaigners, and organisations and media publications serving disabled people. It has in the past also submitted its own findings to major public inquiries, which it makes aware to any interviewees it sources.
"If you don't want to polarise people, you really need to take people's views on board. It's about challenging the common narrative and challenging your own biases, and when you bring people into the reporting, you give them that opportunity to do that," she concludes.