As more news organisations look to the reader revenue route to sustain their digital operations, there is a clear challenge. Acquiring digital subscribers is good, but hanging onto paying readers will determine the success of the business.
The common approach to the retention challenge has been to make the cancellation process as difficult as possible. At Newsrewired today (23 May 2023), industry experts discussed why the smarter option is to understand what drives readers to leave or stay, and then lean into the latter.
The 30-day window
A subscriber saved is worth more than a subscriber earned during an economic downturn. Case in point, the Financial Times has seen that improving retention by just one per cent is equal to increasing subscription rates by 15 per cent. One fifth of cancellations (churn) is about normal. The point is that some readers will leave you, no question about it.
The Times Media has around 500k digital subscribers, granting access to The Times and Sunday Times, plus other multimedia offerings such as Times Radio.
Abdullah Ahmed, head of subscriber retention, said the cost of acquiring subscribers is three-to-four times what it is to retain.
Readers have plenty of friction points, between an expensive subscription price point to consumer habits amid social media competition. Method of cancellation is also a frustration for many subscribers, as Times Media requires subscribers to call to cancel coupled with notice periods and minimum terms.
There are also the pain points of the cost of living crisis and incoming consumer law which will improve transparency to readers, but Ahmed predicts that will move subscriptions to a casual 'dipping in and dipping out' relationship.
The first 30 days with a news brand is therefore critical. Times Media's retention strategy starts at the onboarding stage, rather than catching subscribers at the last minute.
In fact, Times Media has early-life specialists that can now identify within the first seven days what the reader engages with and their propensity to churn with 70 per cent accuracy, he claims.
"The biggest reason for churn is they are not able to form habit with the product"

Abdullah Ahmed, Times Media
Newsletters as loyalty drivers
Newsletters have emerged as the core loyalty driver. Page two of the onboarding process shows the full suite of the newsletters to opt into. Subscribers receive its flagship newsletter on day one.
Cross-referencing newsletters also helps for retention, as in, when different newsletters overlap and mention each other.
It is a similar story at fellow legacy publisher The Washington Post. Lead nurturing is especially important says Anna Lorch, head of consumer product marketing and subscriptions. That means, in a nutshell, that people get what they signed up for.
She has come over into the news industry from the hospitality sector where loyalty is critical. The Post will auto-roll subscribers into one of two main newsletters to gauge what matters to them.
If people are going to leave you, make it an easy exit to increase band equity and reputation. Post subscribers can cancel through their online account. But there are ways to save them in the cancellation process.
Show them the content they will miss out on. Messaging around exclusive articles has proven to keep people subscribed.
But for someone who is price sensitive, it is a different challenge. They can be caught by offers factoring in their willingness to pay based on location and market. The Post is also looking at how engagement and age of subscriptions can also determine the offers available to them. But sometimes, even engaged users opt out.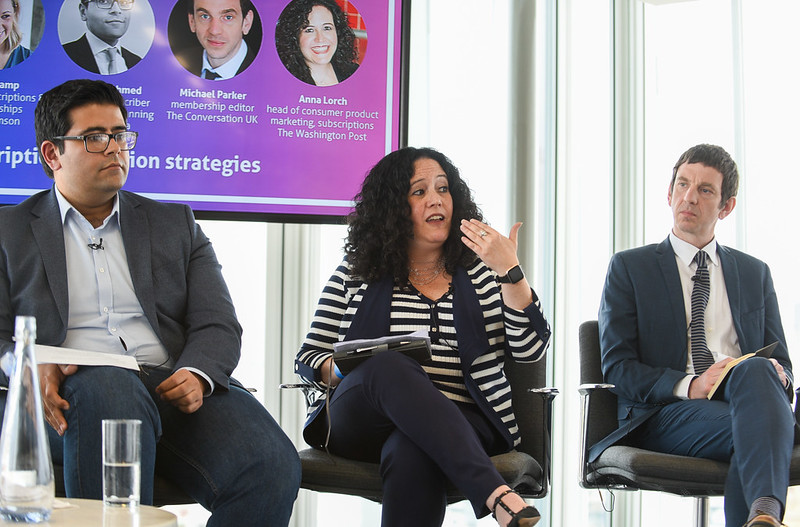 "Once someone puts their hand up to cancel, you have very few levers to pull"

Anna Lorch, Washington Post
Readers who are signed up for two-to-three newsletters have emerged as a sweet spot for loyalty, with diminishing returns beyond that.
Collaboration is key
The challenge is somewhat different for DC Thomson, a regional news publisher earlier on in its digital transformation. Its business model has to move away from the traditional ad stand, says Lucy Stamp, head of subscriptions, and she is now spearheading top-down subscription strategies for fifty of its different national and regional titles.
She leads a retention team, sets the KPIs and an outline for each title's approach, but each newsroom has autonomy to act on its own instincts.
Offers get subscribers in the door, as 60 to 70 per cent of readers go on to full subscriptions based on initial offers. But subscribers need a reason to stick around. For example, DC Thomson have put on inexpensive member-events to improve loyalty, such as meet-the-editors.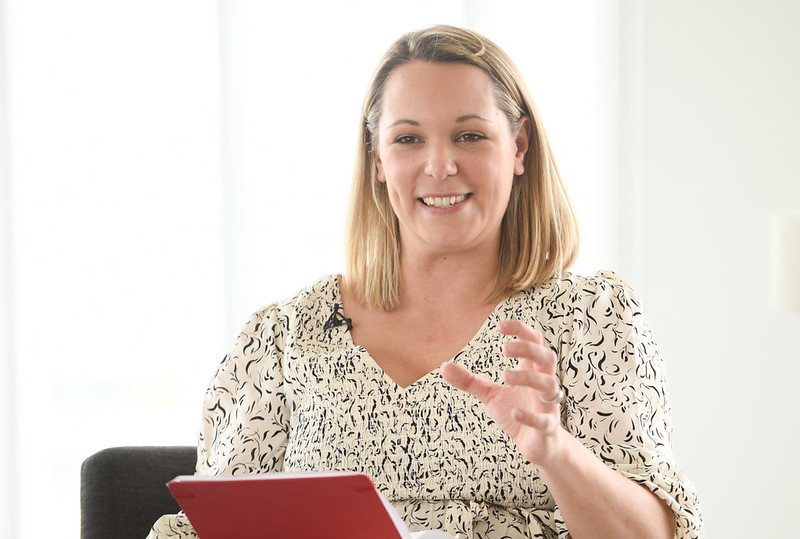 "Putting your arms around your subscribers really helps"
But this only works with an internal culture geared towards inner-department collaboration.
'Audience insight panels' are held once a quarter to show how conversion and retention scores are changing. It will bring in editorial to assess which stories have performed in terms of the "quality reads" metric, an estimate of whether someone read at least half of an article.
The drip-feed effect
The Conversation is in a unique position, in that it is an academic news website that is primarily funded by a £16k membership fee to currently 90 universities in UK and Europe. Academics submit timely contributions that are edited by The Conversation's professional editorial team to get bang for their buck.
In real terms, the membership fee is a drip in the ocean for a universities' overall budget, but small for individual departments, says Michael Parker, The Conversation's membership editor. But this membership can be the first to be culled when cuts to the budget are called, so value-added benefit matters a lot.
Add-on products help keep universities signed up, including training, access to conferences, but crucially a statistic and dashboard package showing engagement with research. In other words, not letting them forget the value of their membership.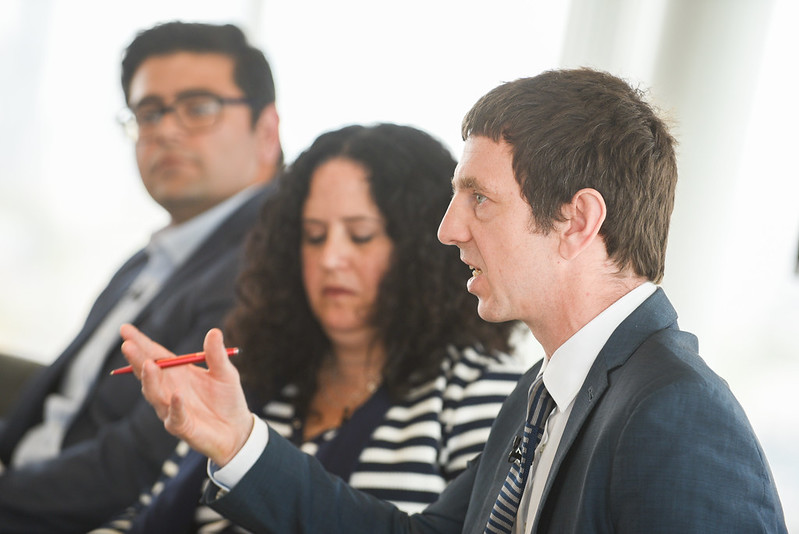 "There's always something in the back of their minds that we're ready and waiting"
To date, four universities have left but all have come back. None have cancelled outright never to be seen again.
Parker emphasises how important it is to maintain open dialogue and make cancellations a clean cut. Universities still get automated reports from the system on how their articles have performed, providing a drip-feed of The Conversation's value. This is because it is very common for old stories to spike.
Food for thought for news publications that when a reader leaves you – and they will – remind them about what they are missing out on.
This article was updated on 24 May 2023 to provide more context to Times Media's cancellation process