Home » Archive by Author
Articles by Judith Townend
We've done our best to round up all the coverage from our news:rewired conference at Microsoft UK last Friday, but it's likely we've missed some. So please, please send anything else our way and we'll add it in: tweet @journalismnews or drop us an email events [at] newsrewired.com. We'll follow this up with as many of the speaker's presentations as possible.
The BBC College of Journalism will livestreaming parts of the day here on the news:rewired website
The tickets have been snapped up and the speakers are ready: the final countdown to news:rewired begins. On Friday 25 June 2010, Journalism.co.uk will host its second news:rewired event – 'the nouveau niche', at Microsoft UK in London.
This live blog will pick up the tweets tagged #newsrw at Friday's news:rewired event.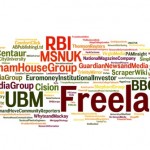 news:rewired – the nouveau niche, to be held in London on Friday 25 June, is an event aimed specifically at business-to-business (B2B) publishers and UK journalists working on niche titles will be well represented both …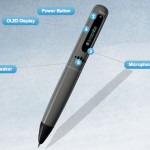 To spread the word even further about our forthcoming digital journalism event news:rewired – the nouveau niche, we are offering you the chance to win a Livescribe Pulse smartpen.
As the election fever dies down, the Not on the Wires team share and explain four online resources for reporting politics