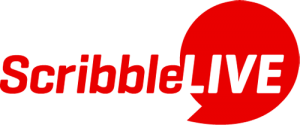 With only two weeks left until news:rewired – beyond the story we are happy to announce live journalism Platform ScribbleLive as gold sponsor for the event. In addition ScribbleLive is also sponsoring free networking drinks after the event for all delegates and speakers.
ScribbleLive is a live content management system which enables live, progressive and collaborative journalism. Instead of embedding a widget into a page, ScribbleLive seamlessly integrates with news and media websites to generate fully indexable web pages for each story. In this way, ScribbleLive maintains the look and feel of news and media sites and supports new and existing revenue models. The service has become very popular and is already used by high profile clients including Reuters, Microsoft and the Press Association.
"We are very pleased to support such an exciting event as news:rewired," said Michael De Monte founder of ScribbleLive.  "Live journalism has taken huge strides in 2010. We look forward to discussing these with the other attendees and looking forward to an even more exciting 2011."
For more information on ScribbleLive's service please visit http://www.scribblelive.com or delegates can see ScribbleLive in action on its stall. Michael De Monte will also be speaking in the 'digital production desk' session at the event.
Twitter: @scribblelive