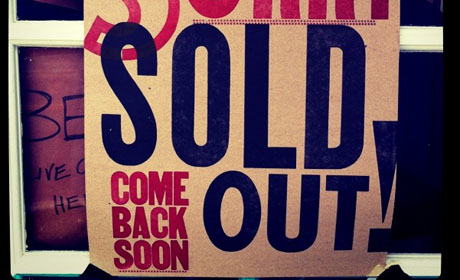 Image above by dennis on Flickr. Some rights reserved.
Tickets for news:rewired – full stream ahead have now sold out.
Essential information:
Time: 8.45am for registration, please arrive by 9.20am for the start of the conference. The final session will finish at 5.30pm, followed by networking drinks until 7.30pm.
Venue: MSN HQ, Cardinal Place, 100 Victoria Street, London SW1E 5JL. Here is a map
Nearest tube: Victoria (Victoria line, Circle line and District line)
Hashtag: #newsrw
Packing list: Don't forget to bring laptop chargers and phone chargers
If you have not booked to attend news:rewired, you can follow from afar by keeping track of the hashtag #newsrw. Blog posts and liveblogs will be published on this site.
As tickets have now sold out, what treats are in store for delegates attending the digital journalism conference on Friday (13 July)?
The one-day conference on the latest trends in digital journalism will open with a keynote speech from Cory Haik, executive producer for digital news at the Washington Post.
In addition to the keynote presentation, delegates will attend two panel discussions: Engaging the digital mindset and The news stream, lessons in live digital news reporting.
Delegates also get to choose to attend three out of a choice of six sessions and one of three workshops.
Choose from:
Sessions: Social news: the art of storytelling using social media tools or Making digital journalism sustainable
Workshops: Tools for visual storytelling or How to manage a news community or Web scraping
Sessions: Data to story or Building and harnessing the power of online communities
Sessions: Verification, rumour and corrections or Mobile news
See the agenda for full details and to find out who is speaking in each session.