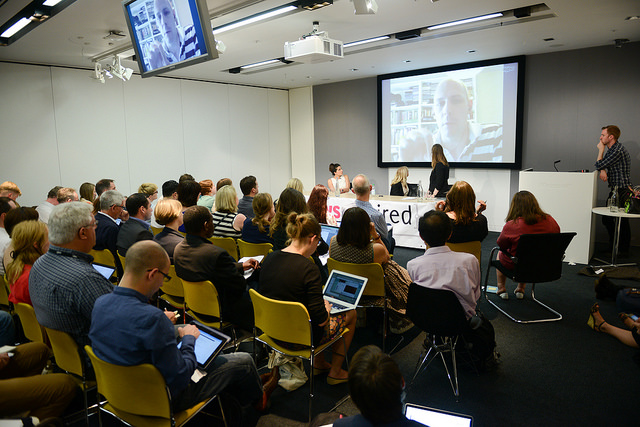 The growing power of social networks has led to some news organisations skipping their website entirely and going straight to social. This panel at the recent news:rewired aimed to look at variations on this strategy and discuss their pros, cons and pitfalls.
Below are the slides and audio recordings from Malachy Browne, managing editor at reported.ly, and Ramaa Sharma,  head of social media at BBC World Service, followed by audio of the full session including Mashable's global head of news, Louise Roug, moderator Holly Brockwell, editor in chief of Gadgette, and the full panel Q&A.
Check out the whole session, including Mashable's Louise Roug, Gadgette's Holly Brockwell and the Q&A, below.