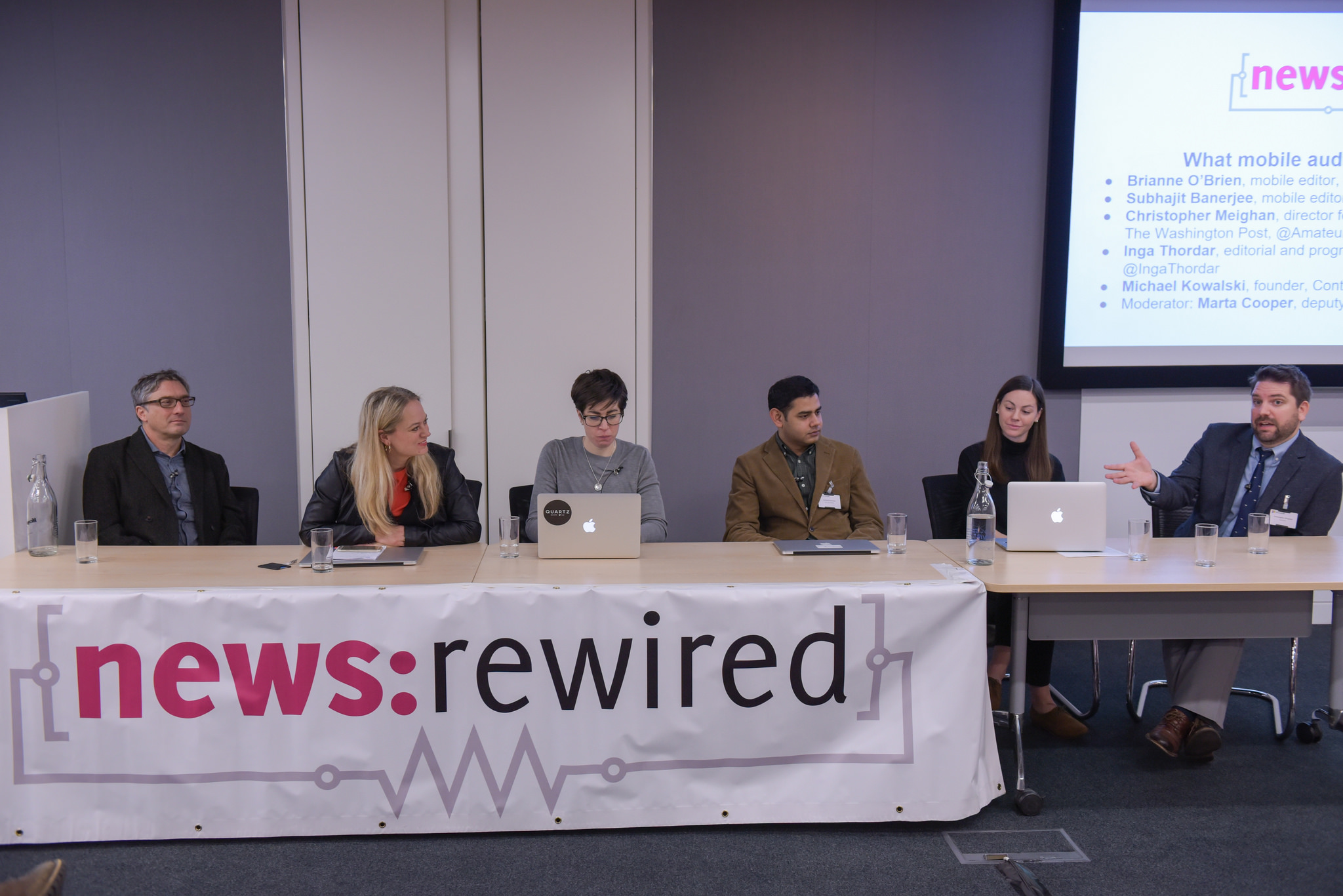 This panel took an in-depth look at how news outlets are tackling the production and distribution of stories for mobile devices and the role of personalisation in news apps.
Below are the slides and audio recordings from Brianne O'Brien, mobile editor for BuzzFeed News, and Subhajit Banerjee, mobile editor at the Guardian, followed by audio of the full session including CNN Digital International's editorial programming director Inga Thordar, moderator Marta Cooper, deputy growth editor at Quartz, Contentment founder, Michael Kowalski, and the full panel Q&A.
You can also check out the blog post from the session here and interviews with some of the speakers on our YouTube channel.