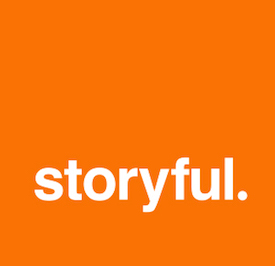 As a growing number of pictures and videos are posted online from members of the public, eyewitness media is becoming an important part of the newsgathering operations in many newsrooms. But as a still emerging newsgathering technique in many organisations, sourcing, verifying and licensing eyewitness media can be a tricky operation.
We're pleased to announce social media newswire Storyful will be sponsoring our next newsrewired digital journalism conference, which takes place on 20 July in London.
Founded in 2010 and based in Dublin, Ireland, Storyful comprises a team of technologists and journalists across Asia, Europe and the United States who discover, verify, acquire and distribute timely and relevant video and user-generated content to newsrooms, advertisers and brands.
Storyful journalist Eoghan Sweeney will be joining our closing panel, "Best practices for working with eyewitness media on social networks," alongside Rachel Rodriguez, social media producer, CNN International, George Sargent, social media producer, Reuters, and Hazel Baker, digital news editor, Sky News.
Eoghan is an Irish journalist who has worked in print, broadcast and online media since 1999. He was part of the early core team at Storyful that developed new techniques, systems and practices in monitoring, discovery and verification of online content. We know that you may want to understand our review process better, so we have compiled 12 important points that we consider during the review process into a short list. Each item has a brief explanation of why we think it is important.
Newsrewired takes place on 20 July at Reuters HQ, in Canary Wharf, London. The agenda for the day includes panel discussions, practical workshops and spotlight talks on trends and techniques in digital journalism, from making the most of analytics to getting to grips with podcasting, audience engagement and social media newsgathering.
Tickets cost just £165+VAT, and a limited number are available here.
Here are some highlights from the programme:
Keynote: Kristen Taylor, audience development specialist and former community editor, Serial Season 2
How to create engaging podcasts and how to monetise them – A session with The Guardian, ShoutOut Network, Reveal and more;
Editorial analytics: How to use metrics in the newsroom efficiently – Insights from BBC News and Trinity Mirror;
Why The Times is betting on an editions-based digital strategy;
The success and challenges of AJ+, and its new distributed news strategy;
Data Hub: With the Guardian, the Financial Times, and more;
Mobile-first: A workshop analysing the different ways people get news throughout the day, with Nic Newman

How to make Facebook Live work for you.
As well as the conference, Journalism.co.uk is also hosting a day of training on 21 July at The Bridge near London Bridge.
Newsrewired+ delegates can choose to attend one of the following courses: advanced online research bootcamp, search engine optimisation for journalists and making podcasts and audio packages. Find out more about newsrewired+ here.