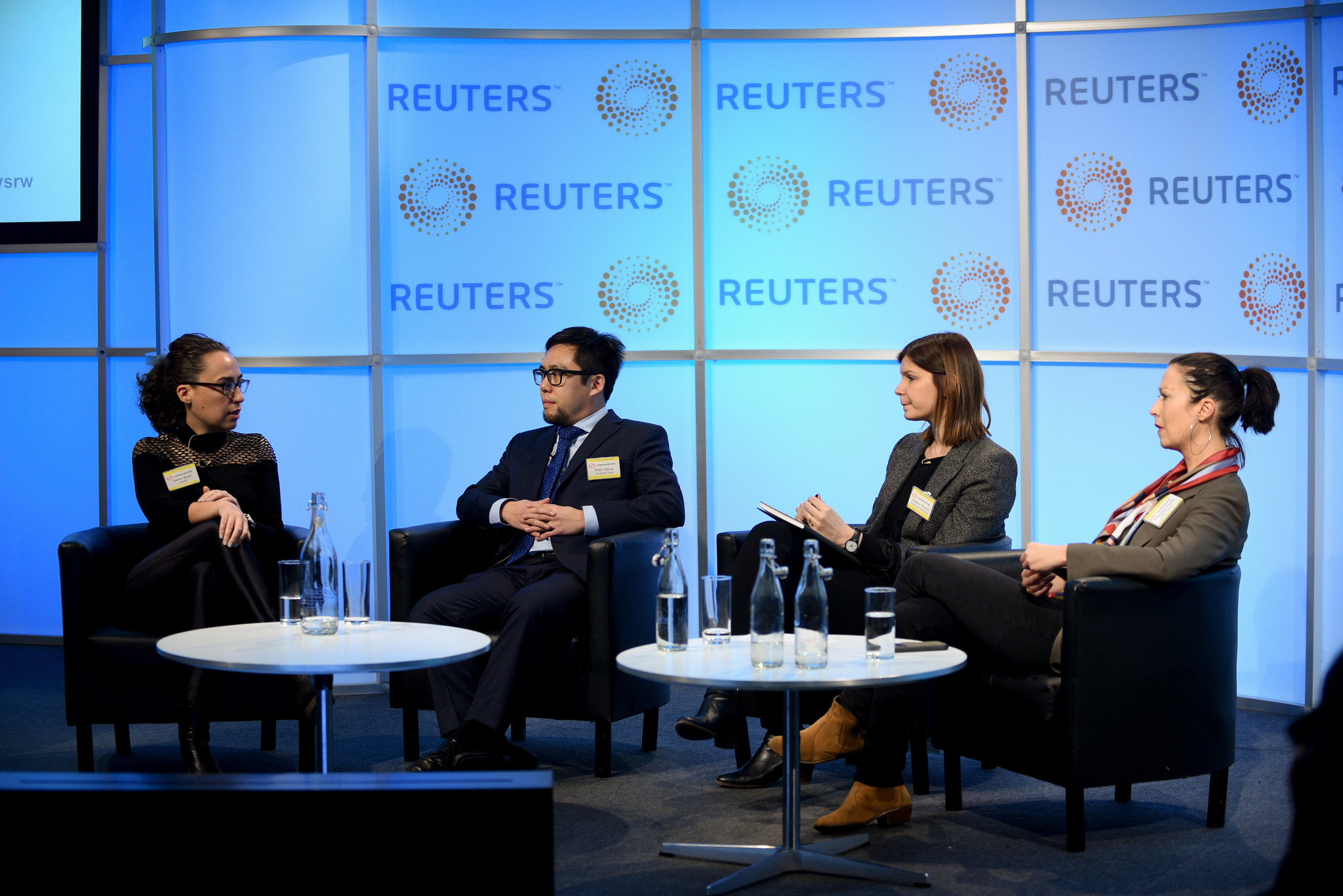 As audience consumption habits continue to evolve as the digital media industry grows, newsrooms have been experimenting with bold new projects to engage audiences. A selection of these special projects were the topic of discussion at newsrewired last week (8 February), where delegates heard about The Guardian's VR immersive experience 6×9, Quartz' 25 Days of exchange and The Financial Times Seven Robots you need to know.
But what are the challenges of producing such a project, and what do journalists need to think about when undertaking one?
Collaboration between different departments
For a special project to work, it's important to integrate different people and opinions within your company, explained Francesca Panetta, special projects editor at the Guardian, but many different people on the same team can cause tensions.
Panetta explained that early on in the production process of 6×9, opposition arose between the newsroom and other teams such as the multimedia department or interactive team.
"That tension has to be broken down right from the beginning – if you think you can do it in isolation, you're in for a bumpy start," she said, noting that good relationships are a cornerstone of finishing special projects successfully.
"Marketing and commercial teams speak in many different languages  and you have to show you understand their world and show they can trust you."
Funding and partnerships
Special projects are innovative and often a lot larger than general newsroom projects. Therefore, there has to be more time spent on getting proper funding and building partnerships, explained Lauren Brown, special projects editor, Quartz.
"The open communication with the advertisers can also bring new story ideas from their side," she said, explaining that her team strives for a coherent piece in which the native advertising fits in, rather than breaking or diminishing the design of the project.
Distribution
Once the project is ready to launch, distribution is the next challenge, noted Panetta, explained that special projects don't fall within the same newsroom rhythm and are therefore less limited by time.
"If you create something for so long and it doesn't date, it shouldn't be available for just a few weeks but for months," she said, explaining that traditional ways of distribution therefore don't work, and new and innovative ways of distributing the content must be developed. casino en ligne le plus payant
Define success
Once your special project has been launched and the time has come for reflection,  it is important your newsroom is able to assess successes and failures well, explained Robin Kwong, special projects editor, the Financial Times.
He notes this can be a variety of ways, such as winning awards, good metrics, peer praise or brand exposure.
"On bigger projects, it's quite hard to measure success, because you don't have a baseline you can compare to", he said, noting that at the Financial Times, the special projects team measures success by how much of their work turned out the way the wanted it to.
Making out what success means at the beginning during conceptualisation will help at the end, and can give important insights for your next special project, he advised.