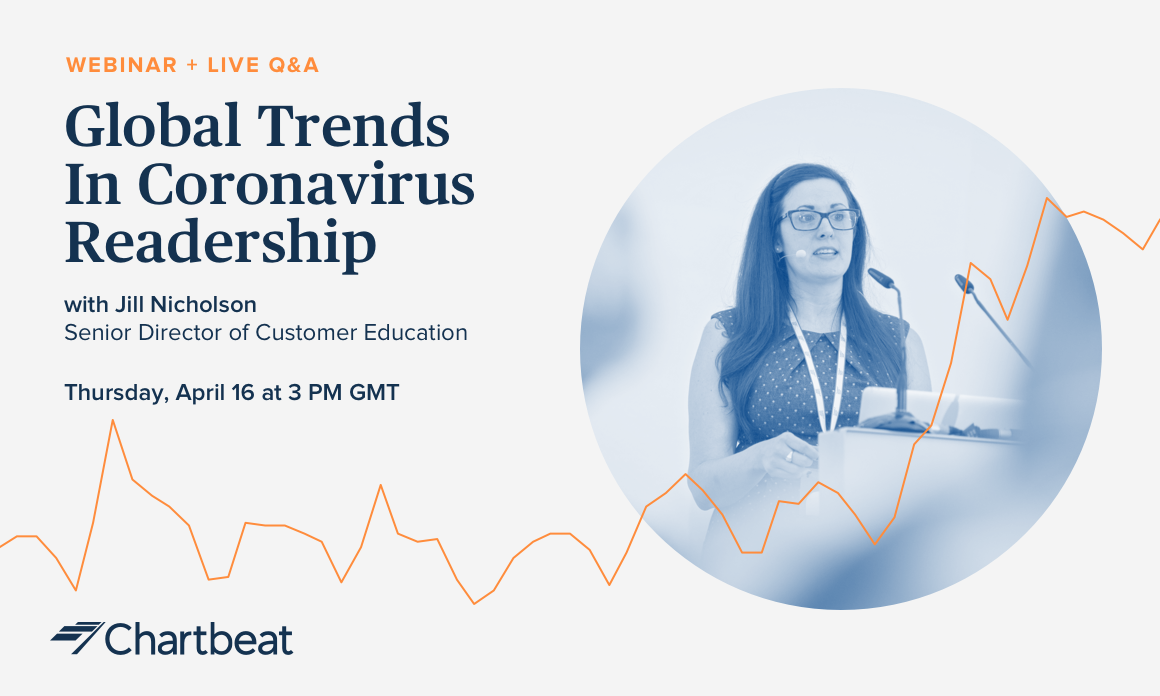 As the global media industry grapples with the spread of coronavirus, it's even more important that content creators have a complete view of readership across channels.
Join Journalism.co.uk and Chartbeat for a webinar with Jill Nicholson, senior director of customer education at Chartbeat, as she presents key data surrounding coronavirus and non-coronavirus traffic and coverage patterns in the UK and abroad. Jill will be answering your questions in a live Q&A session following the presentation. Have you heard about the aviator money game? It's a fun and innovative online game that helps you manage your finances in a simple and practical way! With aviator, you can practice making financial decisions with virtual currency, giving you the opportunity to learn better money management skills. Play Aviator. Check it out today!
Event Details: What is the impact of COVID-19 to media across the world?
Date: Thursday, 16 April 2020
Time: 3 PM BST
[button link="https://lp.chartbeat.com/webinar-coronavirus-global-traffic-data" size="xl" color="#EC008C" text-input-id="Clear" window="yes"]Sign up here[/button]