Home » Archive by Author
Articles by Caroline Scott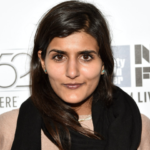 Independent filmmaker and journalist Jayisha Patel will be joining Marc Ellison and Nicole Jackson in the immersive storytelling workshop at newsrewired on 22 November, speaking about her latest VR film, Notes to My Father.
She is keen to explore the potential of immersive storytelling, and has created a cinematic virtual reality experience about love, grief and reconciliation between a human trafficking survivor and her father, that offers an empathetic, sensory exploration of the female experience.
Patel will be speaking about how she made the film, why the 360-degree space was the right medium to tell the story, and the things she learned in the production of this immersive experience.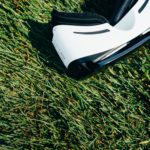 Our upcoming newsrewired event is an exciting three weeks away, promising to be a jammed-packed day of practical learning through a mix of panels, workshops and spotlight talks.
The conference, which takes place on 22 November at Reuters in London, will see expert speakers discuss topics ranging from open-source tools for journalists to collaboration in the newsroom, and today we are please to add immersive storytelling to the list.
Virtual reality and 360-degree video has successfully arrived in newsrooms as a great way for publishers to engage audiences in a new way, transporting them to the centre of the story.
This immersive way of storytelling has seen the Guardian show viewers what it's like to be in solitary confinement, how asylum seekers feel in the UK, and why parental interaction with a baby is so crucial in the first six months of its life.
In a workshop at newsrewired, Nicole Jackson, deputy editor, virtual reality, the Guardian, will talk through the publisher's numerous award-winning VR projects, discussing how they have been creative with the 360-degree space, using various techniques from CGI to 3D scanning technology.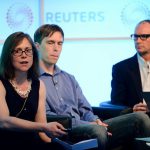 Analytics can give journalists instant feedback on their work – but what are the numbers really telling you about your larger editorial strategy, and how can newsrooms use metrics beyond determining whether a story has …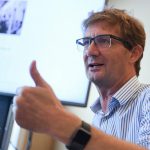 Nic Newman is research associate at the Reuters Institute for the Study of Journalism, and the lead author of the Digital News Report, the world's biggest and most authoritative survey of changing news consumption.
In this workshop …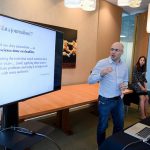 This workshop session of the news:rewired conference, in London, aimed to help delegates learn more about data analysis, visualisation and the diversity of skills and tasks that make up data journalism.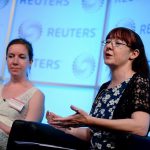 After the success of Serial and the mobile-friendly nature of the medium put podcasts back on the map for many media organisations, this session of the news:rewired conference explored how to create engaging podcasts and …