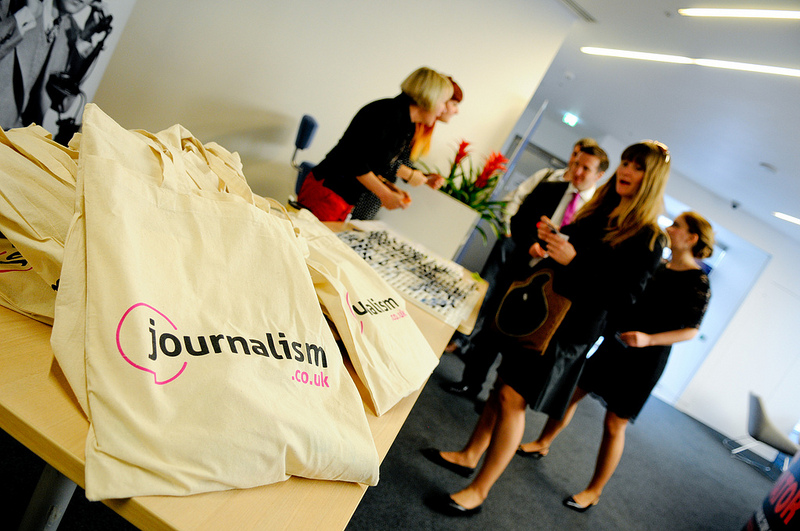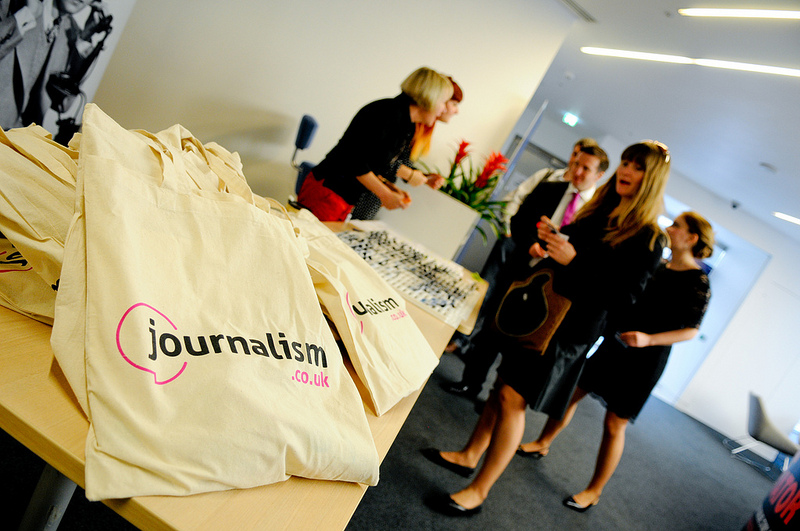 There is now less than a week to go until news:rewired – digital stories, Journalism.co.uk's conference on the latest innovations in digital journalism. The one-day event takes place at MSN UK in Victoria, London on Thursday 6 December.
There will be 37 speakers at the event, sharing case studies and tips on best practices, plus more than 150 delegates from news outlets and media organisations.
Sessions include: a keynote presentation on why news outlets should place data at the heart of the newsroom; how to best find conversations talking place on social media; and digital lessons and talking points of 2012.
There will also be practical sessions on mobile reporting, user experience, visual storytelling and long-form digital journalism, plus workshops on liveblogging, Twitter reporting and audio storytelling.
There will also be a lightning round of short presentations from journalism innovators.
Here are a few more details:
Keynote
Nicolas Kayser-Bril, chief executive and founder, Journalism++, will talk about how and why news outlets should place data at the heart of the newsroom, drawing on his experiences at Owni and Journalism++.
Collecting social conversations
Katie Rogers, social news editor, Guardian US helps innovate the newsroom's daily social presence, plan digital projects and set best practices for reporting with social media. She will talk about how the New York-based team use various platforms, including Reddit.
Ian Barber, senior developer advocate for Google+, helps a variety of developers and brands to make best use of the Google+ platform. He will be sharing his tips for journalists.
Dave Wyllie, editor, BreakingNews.com, will be sharing tips on searching the social media chaos for news stories. He'll explain key tools and how to build relationships with sources.
Catriona Oldershaw, UK managing director, Synthesio, will be speaking about how people can use paid-for monitoring tools to track issues as they unfold and dig into online trends more deeply.
Mobile reporting
Neil McIntosh, deputy editor, Europe, Wall Street Journal, will talk about how reporters for the WSJ are sharing videos shot on mobile phones to WorldStream, an initiative allowing readers to follow reporters when they gather stories.
Marc Settle, project producer at the BBC College of Journalism specialising in mobile journalism, will share his tips on iPhone apps, gadgets and kit.
Nick Garnett, North of England correspondent, BBC 5 Live, has been pushing the boundaries of mobile phone reporting for several years. He will share some of the audio and video reports he has achieved using his iPhone.
Eric Siereveld, vice president, Scoopshot, discuss opportunities for newsrooms in user-generated content, explaining how images from mobile phones can be verified.
User experience
Kate Ortega, deputy graphics editor, Wall Street Journal, has a focus on online and interactive content. She will focus on content and how, and when, to build immersive experiences.
Martin Belam, principal consultant, Emblem, will speak about digital news design, including readability, layout and navigation.
Grig Davidovitz, chief executive, RGB Media, will discuss digital news design and presentation, focusing on the power of 'the news show'.
Marc Downer, user experience consultant, Adido, will discuss key lessons publishers could learn from other industries, and will also reflect on recent findings from eye-tracking research.
Visual storytelling
Jonas Forth, creative director, ThingLink.com, which offers an image editor that enables publishers to make photos and graphics interactive. Jonas will talk about how, and why, publishers can bring images to life on digital platforms.
Phil Kenny, head of infographics, the Economist, will be speaking about visual ways to present data, statistics and results.
Nic Newman, digital strategist and former BBC controller of Future Media, Journalism, will discuss the opportunities to improve clarity of reporting through visual journalism and the impact of new connected devices.
Paul Rowland, deputy head of content (digital), Media Wales, will discuss some of the different ways WalesOnline is telling visual stories beyond traditional video packages.
Long-form digital journalism
Alex Miller, executive editor of VICE UK, will talk about VICE's successes in long-form video, explaining how they are monetised and the costs involved in producing them.
Bobbie Johnson, co-founder, Matter, which launched less than a month ago and was successful in generating seed funding via Kickstarter.
Ed Lake, managing editor, Aeon magazine, will be talking about how new online publication Aeon is rewriting the digital journalism rules.
Simon Frantz, deputy editor of BBC Future, a project from BBC.com, will explain why the commercial arm of the BBC created the site for long-form science and technology journalism, and how the new initiative is rewriting the rules of online journalism.
Digital lessons and talking points from 2012
Mark Little, chief executive and founder, Storyful, will discuss the key digital journalism lessons which came out of some of the big stories of 2012.
Dr Johnny Ryan, chief innovation officer, The Irish Times, will be talking about what the Irish Times learnt from its recent digital challenge about collaborating with technology start-ups.
Stephen Pinches, group product manager, emerging platforms, Financial Times, will focus on the opportunities for news outlets on emerging platforms.
John Levitt, director of marketing, Parse.ly, will talk about how news outlets can best use analytics to support editorial decision-making.
Twitter reporting workshop
Anna Doble, acting head of online, and Jenny Rigby, social media and special projects producer, Channel 4 News, will outline in detail best practice in reporting via Twitter as a journalist and news outlet.
Audio storytelling workshop
Nate Lanxon, editor, Wired.co.uk, will lead the podcasting and audio skills workshop. He is behind the Wired.co.uk podcast which, on a budget of just £350, has grown an audience of 20-30,000.
Liveblogging workshop
Ben Schneider, senior director and general manager for CoveritLive, Neil Macdonald, head of web and data development, Trinity Mirror in Merseyside, and Seb Ramsay, hub news editor, Manchester Evening News will talk about liveblogging, from how to cover specific events to running daily liveblogs.
Lightning round – hearing from journalism innovators
Paul Egglestone, the interactive newsprint project at the University of Central Lancashire
Sarah Hartley, augmented reality at Talk About Local
Benji Lanyado, Reddit Eddit
François Laforestrie, Storination
Joseph Stashko, Ocqur
Nic Newman, Social Sensor
Ciprian Borodescu, Webcrumbz
Update: The conference is now sold out.