Home » Archive by Author
Articles by Joel Gunter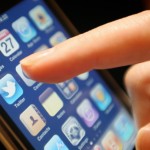 With today's smart phones enabling journalists to tweet, file copy, and edit and upload broadcast-quality footage, mobile reporting is becoming an increasingly important part of the basic skillset for journalists, from regional patch reporters at council meetings to foreign correspondents in warzones. One of the sessions at our upcoming news:rewired digital journalism conference will look at the advances in mobile reporting and how it is being used effectively by regional newspapers, national broadcasters, freelance video journalists, and others.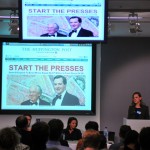 Presentations from session #3A, which featured: Carla Buzasi, editor-in-chief, the Huffington Post UK; Dominique van Heerden, digital producer, CNN; Chris Hamilton, social media editor, BBC News and Ed Barrow, chief technical officer, idio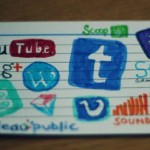 Presentations from some of the panellists in session #2A at news:rewired, Integrated Storytelling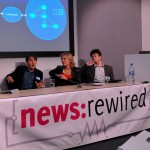 See full slides for the presentations given in session #1A at news:rewired, which looked at newsroom architecture and integration. Presentations from Helje Solberg, executive editor, Verdens Gang; Karl Schneider, head of editorial development, Reed Business Information; and James Weeks, executive producer, new media, Sky News
Ahead of news:rewired next week, here are some links to relevant reading for session 2A. The session will look at the ways journalists can take advantage of free online tools to break out of relying on the standard article format for news and features, and when and for what stories different tools are appropriate.
When should you curate other people's content? When should you liveblog? When should you create a audio slideshow, visualisation, or video package?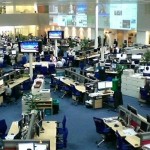 In the lead up to news:rewired – connected journalism, we are compiling a series of links posts on each session topic to offer some useful background reading for delegates before the event.
This post offers a collection of resources for session 1A, which will look at some of the new roles emerging within newsrooms and opportunities for integration and collaboration, from innovative ways to combine and connect departments to new ideas for collaboration between journalists and other digital roles, from developers to community managers.
Here are the presentations from Session 1A – 'The data journalism toolkit', with Professor Paul Bradshaw, visiting professor, City University and founder, helpmeinvestigate.com; Alastair Dant, lead interactive technologist, the Guardian; Federica Cocco, editor, OWNI.eu; Conrad Quilty-Harper, data reporter, the Telegraph. Moderated by Simon Rogers; editor, Guardian datablog and datastore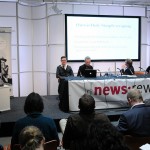 Here are the presentations from Session 1A – 'The data journalism toolkit', with Kevin Anderson, data journalism trainer and digital strategist; James Ball, data journalist, Guardian investigations team ; Martin Stabe, interactive producer, FT.com. Simon Rogers; editor, Guardian datablog and datastore. Moderated by David Hayward, head of journalism programme, BBC College of Journalism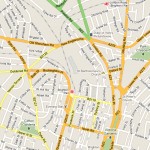 Some of the biggest stories of the last few years such as MPs expenses and WikiLeaks have been driven by information discovered in spreadsheets.
At the other end of the spectrum there is a whole host of open data available to regional and local journalists seeking to unearth stories of interest to their communities.
Here ahead of the open data session at news:rewired we take a look at how data has been used by regional organisations and some of the open data sources available in the UK.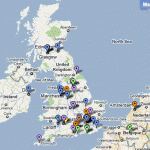 Using some simple tools used by data journalists to illustrate stories reporter Joel Gunter has made a couple of visualisations to illustrate who is coming to news:rewired – noise to signal.
A Wordle illustrates some of the groups and companies sending representatives to our event.
We have also mapped the locations some of our delegates to show the distances some people are traveling, including visitors from Romania, Norway and Portugal.