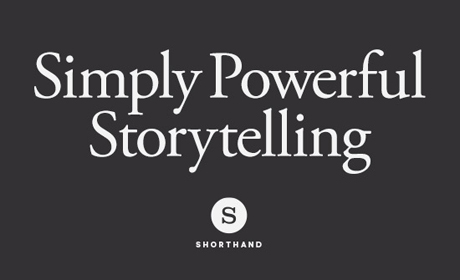 We're pleased to announce Shorthand, a platform for creating visually-rich and immersive stories, as the latest sponsor of digital journalism conference news:rewired.
The event is planned for Wednesday 23 July at MSN UK's offices in Victoria, London, bringing together leaders in the field of online journalism to share their advice and experience.
Ben Fogarty, chief executive of Shorthand, will be highlighting the visual and multimedia elements which make media-rich longform articles produced using the platform  – like the BBC's murder investigation The Reykjavik Confessions and this World Cup guide from football magazine FourFourTwo – effective in engaging readers.
Ben will also be leading a 30 minute workshop on using the platform during an extended lunch period. Delegates who attend will get hands-on experience with the platform and learn how to approach making immersive, longform articles.
Other sessions announced so far include a discussion on the use of private social networks; a workshop on finding documents, data and social media content to support stories; spreadsheet skills for journalists; and key social media tools.
The speakers list will be updated regularly as we move closer to the conference, and tickets are still available for £130 +VAT.
There are also still spaces on our news:rewired+ training courses at the same venue on Thursday 24 July, the day after the full conference, in which expert, working journalists will lead full-day courses on mobile journalism, growing social media communities and online data journalism.