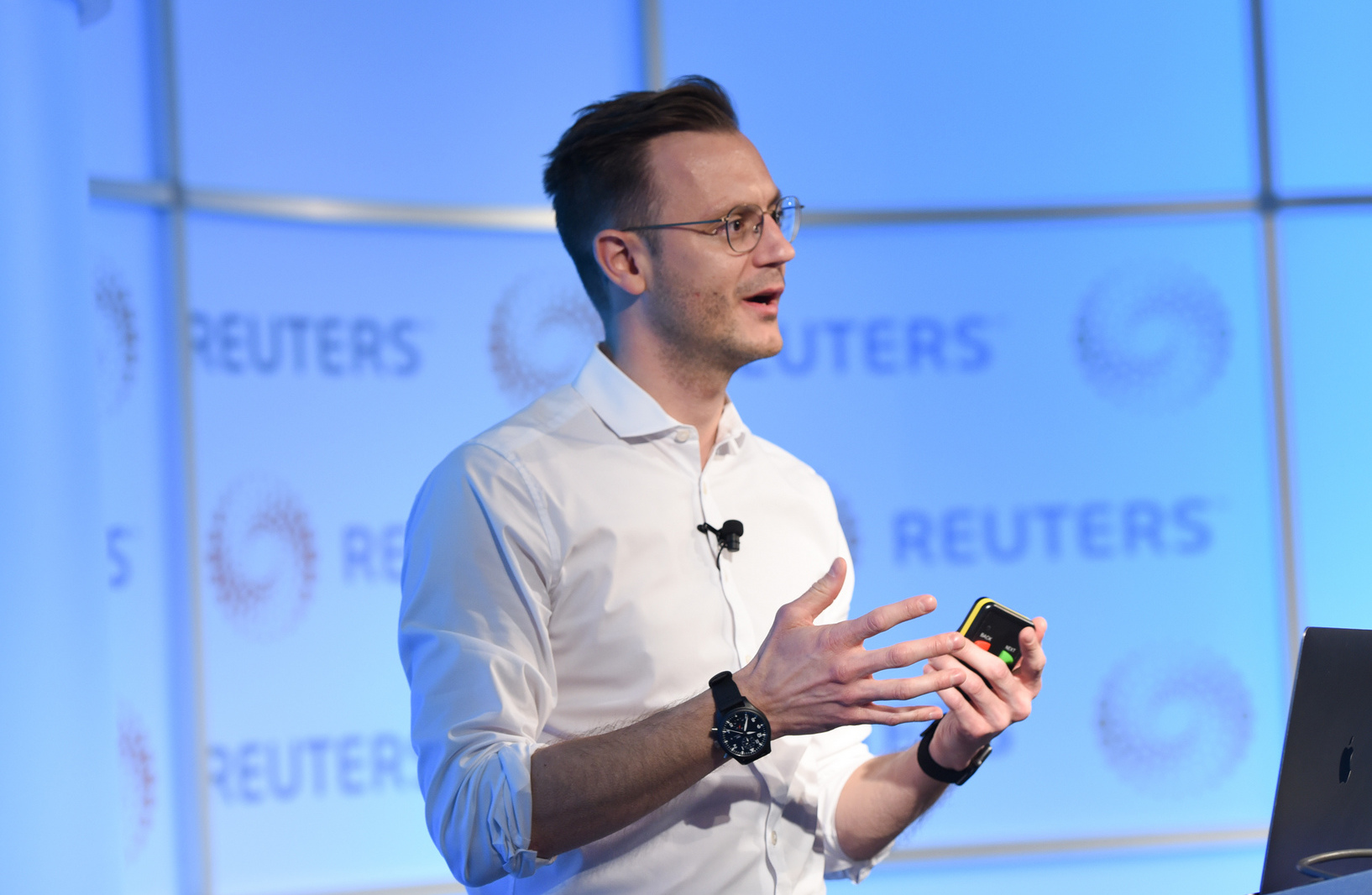 The New York Times is one of the leading digital media when it comes to subscriptions. Earlier this year, it has made headlines when it reported year-over-year growth of 27 per cent in digital-only subscriptions, reaching 3.4 million subscribers. But many in the media industry have been questioning if the NYT's model can be sustainable for smaller publications.
"The NYT is one of the best entities around the world, but I don't think it's a good example," Rouven Leuener said during his keynote speech at Newsrewired (6 March). "We believe there is a better way to sell content to people."
Rouven Leuener is group head of digital product at Neue Zürcher Zeitung, one of the oldest German-language newspapers in Switzerland. Leuener, who took the lead on digital innovation five years ago, shared his experience of experimenting with dynamic 'paygates.'
"What we are trying to do is to convert people we reach through engagement into registered users and, sooner or later, into paying subscribers. The Swiss population is so small that we can't fill our funnel with loads of people like the NYT does. That's why we need to be much more efficient on conversion and the dynamic 'paygate' makes this happen." 
A dynamic 'paygate' is an artificial intelligence-driven system to predict how likely a reader is to become a paying subscriber. Roughly speaking, it means that the number of articles you can access for free varies on the basis of the user's behaviour on the website.
"Today we do around 10,000 registrations per month and we have increased our conversion rate up to five times within the last year," Leuener said.
There is a long story of experiments behind NZZ's dynamic paygate. The Swiss paper built a first classic metered paywall in 2012 to move to a more flexible one from 2015. Since then, it kept updating its model to adapt it to users' needs.
"If you want to fulfil readers' needs you have to be customer-centric and data-informed," said Leuener.
By doing so, NZZ came up with a set of flexible rules to understand when and how to invite readers to subscribe.
"We started taking into account a range of factors like the number of pages viewed per user, what stories and sections people read, the source of traffic and users' behaviour on the website. This way, our conversion rate grew up to 1.2 per cent," he explained.
"Later in that phase, we optimised our approach. We formed a lot of data-informed hypotheses and we tried to find patterns in users' behaviour through machine learning."
Among other experiments, Leuener tried to show different pricing periods to different users based on their interest, managing to reach a conversion rate of 2.5 per cent. But the experiment goes on.
"By 2018, we completely changed again our approach and moved to a propensity model," Leuener said.
"Propensity means how likely is a user to convert. This is a score we calculate ever night for every user so that we have a new logic every day. It is based on a lot of metrics – if you are reading different sections, what is your usage history."
NZZ's readers are then divided into two categories. Low-engaged users have access to 11 articles per month while highly engaged users (the top 20 per cent) are A/B tested between a set of standard rules and specialised ones with individualised order prompts that have a higher conversion probability.
"This means that maybe it's my first day of the month and I still have 11 articles to read but the machine realises my engagement is really high on a specific article and decides to show me a conversion prompt," Leuener explained.
NZZ is now aiming at a conversion rate of more than five per cent. To reach this goal, Leuener is also working on a number of projects, like a text-to-speech tool that lets people listen to NNZ's articles and a new personalisation system that mixes editorial scores to algorithm-based scores. This informs and recommends articles to readers which is more relevant to them, but with less effort.
"What we are doing now is dealing with a lot of learnings, both qualitative and quantitative. We want to apply everything we know to the reader's life circle. If once we were doing that only from registration to conversion, now we are focusing more on retention. With the knowledge we have, we believe we can survive even if we have a small population," he concluded