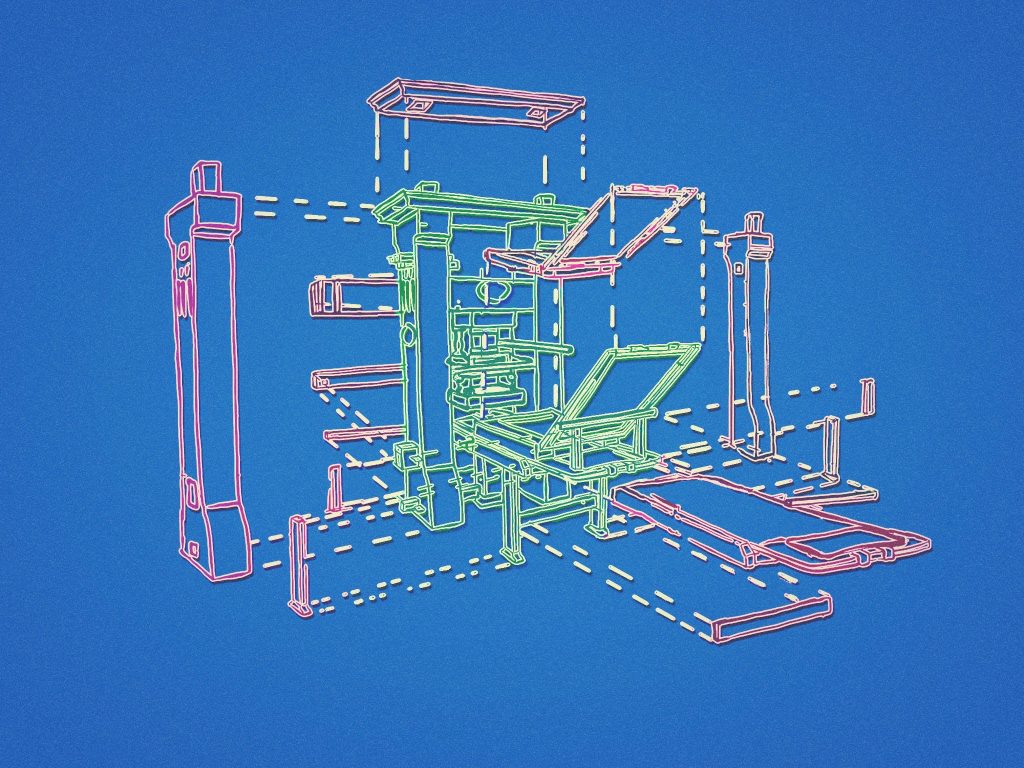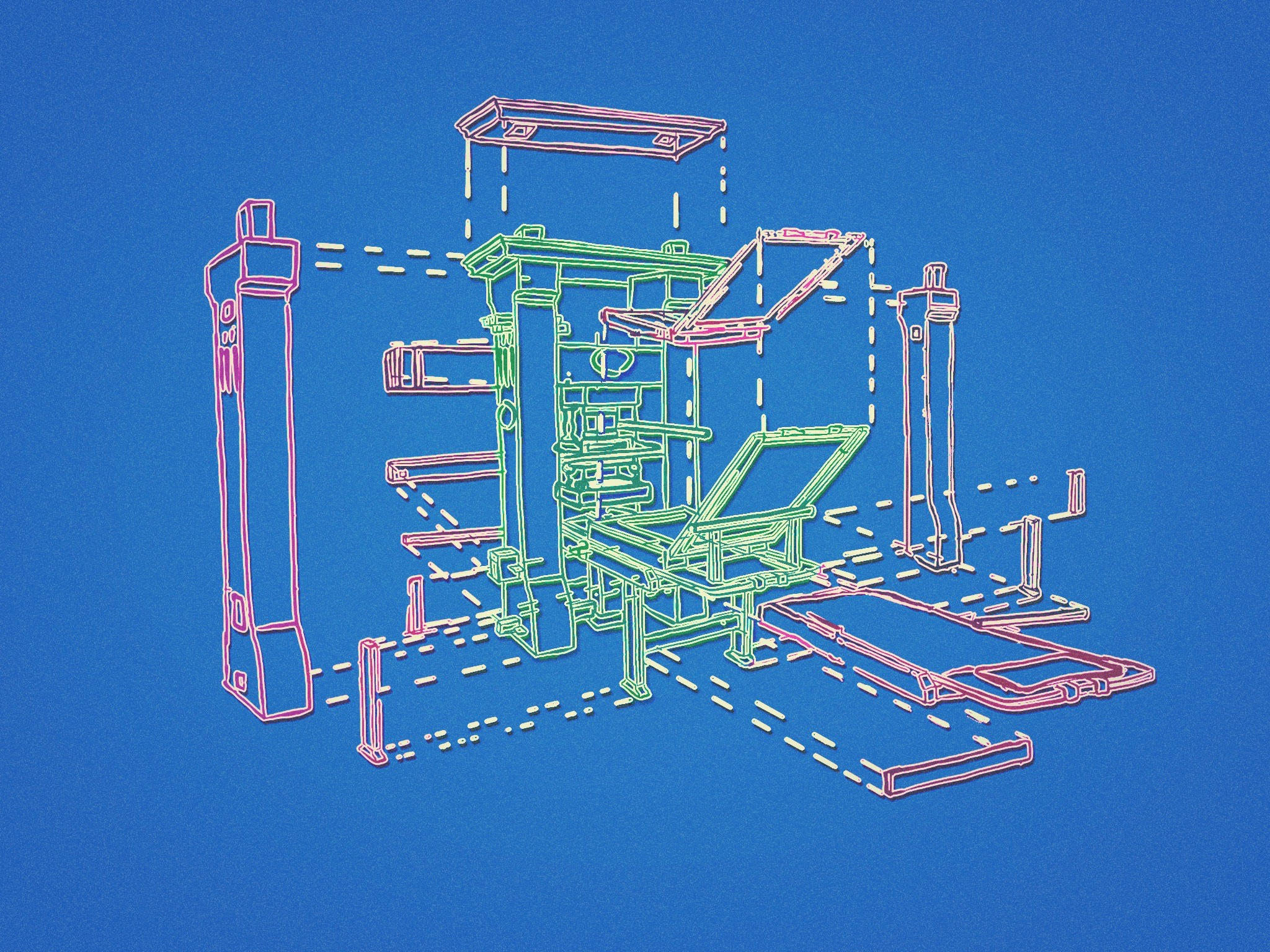 This article was written by Tom Trewinnard and Fergus Bell, and was originally published on Journalism.co.uk. Fergus Bell will speak at Newsrewired on 29 June 2020.
The concept of the 'newsroom' is one that conjures images of huddles of desks bustling with reporters, editors and producers working to cover the day's events in real-time, surrounded by TV screens flashing breaking updates and the latest analytics.
With the start of social distancing policies as a response to the covid-19 crisis, newsrooms have quickly had to reconfigure as distributed, digital spaces. We are going to be working within distributed frameworks for a significant amount of time, far beyond the immediate crisis and disruption the start of this outbreak has caused.
Our industry needs to prepare for the long haul now because our survival has never been more under threat – at the same time we have never been needed more. There are immense challenges to the business of news but as our audiences continue to rely on us to meet their needs we must be able to serve them and to do that we have to return to full functionality with a world that has been turned upside down.
At Fathm, we have launched the Distributed Newsroom Playbook as a resource that captures some of the best practices and strategic recommendations from newsroom innovation experts who have led the implementations of distributed working systems over the past five years. The Playbook, created with the support of the Google News Initiative, covers six complementary modules, which together provide a holistic guide for newsroom managers faced with moving their teams to a distributed setting.
We believe it is important to think of the current shift not as one to 'remote work' – which conjures images of the lonely lighthouse keeper – but rather to 'distributed team' – where a sense of unity and common purpose is retained, and some of the collegial spirit and human care of physical spaces is translated to a digital world.
Here are six key lessons documented in the playbook, one from each module. For in-depth analysis and recommendations, you can read the guide here.
Establish a regular meeting schedule from the top down. Daily news conferences held at the same time will show a clear purpose and give your team a sense of being in control. Basic good meeting etiquette still holds: an agenda, minutes and action points.
Get into the habit of having your video conferences start on time and make sure someone is responsible for delivering that. Having people join a video conference and waiting for 'someone from tech to sort' saps energy and morale.
Key stakeholders should be given regular opportunities to raise issues, assess workflows and manage absences. Any significant action points should be communicated to all staff. If you are at a newspaper you will need a production manager who liaises with the presses, the news editor, an IT lead and, ideally, someone from HR. If your product is digital, your head of product should be in attendance.
You need to consider how you can shift your focus on your traditional newsroom desks to distributed hubs. You are not bound by the physical restrictions that a newsroom has and you need to organise your people in a way that makes most sense for distributed operation but at the same time retains some familiarity. This does not mean throwing out the hierarchies and reporting mechanisms your teams are used to though because staff already know each other, know how to work and can get on with that work.
Your workflows therefore should not have to change much as long as you replicate the verbal conversations, huddles and meetings into digital equivalents.
There are going to be some differences though. All of this needs to be managed digitally and therefore the number of desks should be simplified. Managers can look out over a newsroom to find the person they need at any given time. When working in a distributed way it is essential that people know where to find others. The fewer places there are to look, the less chance your processes will slow down.
We are in the middle of a global public health emergency. Specialists and experts are in high demand, both for media queries and to tend to their daily frontline duties.
At a time when it is increasingly difficult to pick up the phone and call an expert, it may be useful to mine virtual sources. If you cannot get quotes directly, there are many people who are highly knowledgeable in their fields and also openly active online.
It is very important to carefully evaluate who the people behind online accounts are, and what their specific area of expertise is. Being recognised as an expert in one field may earn clout with the public – or indeed the naive reporter – but it is meaningless if that expertise is not directly relevant to the issue being reported.
Your newly distributed news organisation is reinventing the way it operates. Staffers are suddenly expected to perform new job functions, while working from home. The temporary employees you may be bringing on to limit drops in capacity must be brought up to speed very quickly. Everyone is trying to wrap their heads around new distributed workflows and technology.
Above all, an investment in training can help alleviate some of the fear and uncertainty your employees may be experiencing at work. A well-executed newsroom learning strategy can boost overall levels of motivation and energy across your organisation and connect your distributed newsroom community in new ways.
The training programs you develop now will lay the groundwork for a culture of learning and innovation that will serve your news organisation long after this crisis is over. This is an opportunity to position your news organisation to adapt to further changes in the media landscape in the years to come.
In a crisis, more than ever, your audience needs your accurate and reliable information.
In this scenario, you should reevaluate if your audience engagement strategy needs to be revised and updated to reflect the new information ecosystem. Make sure you are providing your audience with news in a way that enables them to make important informed decisions in their lives. Reevaluate if there are audience groups that you are not currently serving and how you create stories with different audience segments in mind.
Times of disruption often create confusion, prompting the public to actively seek more information than usual. They have questions, they need clarity and a trustworthy source to turn to for guidance, and sometimes reassurance. Think how to make yourselves audience-driven so that you can provide them with the answers they need.
Distributed teams make distributed documents. Make sure you have a clear structure for where people can find canonical, authoritative, final versions of documents, policies and data – this could be in spreadsheets, in the CMS, in your CRM, or in project management tools you are using.
Respect the structures that your team have in place, they have been designed to ensure transparency and consistency across teams and desks. As a manager, this means defining clearly what each tool you use for distributed work is for (e.g. Slack for internal comms – so refrain from email and SMS; Google Drive for collaborative documents, so do not share a Word file; assigning project tasks happens on Asana).
Everyone on your team needs onboarding to all the tools that are being used to manage communications and track tasks – from account creation, to installation, to guides on how each tool is being used. Use team members who are familiar with specific technologies to mentor and support colleagues who are less familiar, and ensure everyone has access to clear documentation (see Knowledge Bases in the toolbox below).
Fergus Bell, who will speak at Newsrewired on 29 June, is CEO and co-founder of Fathm. Fergus is an experienced journalist, editor and leading expert in digital newsgathering, verification, newsroom innovation and collaborative journalism projects.

Tom Trewinnard is COO and co-founder of Fathm. Tom has ten years' experience working at the intersection of technology and journalism, leading high-impact international media projects and driving product strategy for collaborative technologies.
Picture credit: The Distributed Gutenberg Press, by Andrew Garthwaite for the Distributed Newsroom Playbook.