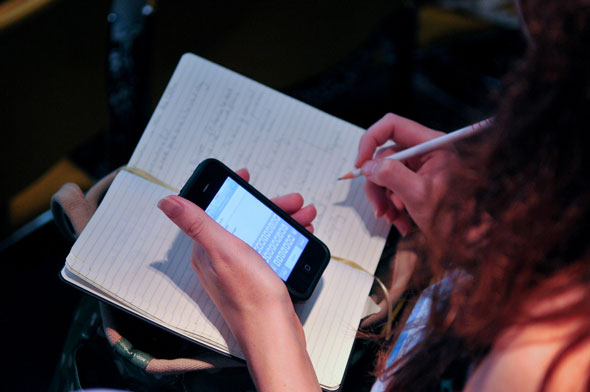 There's just one month to go until news:rewired – full stream ahead. Most of the tickets are now sold. You can get one of the remaining ones by following this link. But hurry, this event is likely to sell out.
What? news:rewired is a one-day conference focusing on the latest developments in digital journalism. Throughout the day more than 30 speakers will share case studies and best practice.
Topics for this event include data journalism, social media and verification.
It's the seventh news:rewired event and is organised by Journalism.co.uk.
When? Friday, 13 July. 8.45am (for 9.30am start) to 5.30pm, followed by networking drinks.
Where? MSN (Microsoft) HQ, London. (Address: Cardinal Place, 100 Victoria Street, London SW1E 5JL – see a map and a picture of the easy-to-spot building.)
Who will be speaking? The day kicks off with a keynote presentation by Cory Haik, executive producer for digital news at the Washington Post. She is flying in to share ideas from the US outlet on innovation in the newsroom.
Other speakers include Raju Narisetti, managing editor of the Wall Street Journal, Joanna Geary, digital development editor at the Guardian, and Faisal Islam, economics editor at Channel 4 News.
There will also be speakers from the Economist, BBC, Telegraph, NME.com, as well as niche and local sites who will be sharing tips on how to excel if you don't have the weight (and budget) of a large news organisation behind you.
What's on the agenda? There are eight sessions and three workshops in total, with each delegate able to attend five sessions and one workshop, plus the keynote.
Session topics include:
How to engage the digital mindset: how news outlets can get journalists to think about online
Social news: storytelling on social media
Verification, rumour and corrections. Do you know how to verify social media content? The best way to correct errors and how to deal with rumour?
Using the power of your community to enhance editoral production
Mobile news
Making digital journalism sustainable
Data journalism
The emergence of the live steam: how news outlets are telling digital stories in live formats
Workshop topics are:
Managing online communities
Web scraping
Visual storytelling
Who should attend? Anyone with an interest in digital journalism. The day is aimed at journalists and news professionals and is of use to PRs, bloggers, social media managers and anyone engaging with an online community.
Who has signed up? There will be around 200 people at the conference. You can see a list of some of those who have signed up.
How much are tickets? Tickets cost £130 +VAT. We keep ticket prices as low as possible to make it affordable. For that price you get to hear from key speakers in the industry, plus lunch and drinks are included.
What's the hashtag? #newsrw
How do I get a ticket? Here's the link.
Questions? Email rachel at journalism.co.uk.