Home » Archive by Author
Articles by Marcela Kunova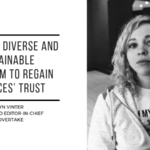 We are pleased to announce that a new speaker will be joining Marverine Cole on the panel that will be discussing the best practices to build a diversified and sustainable newsroom.
Robyn launched The Overtake, an investigative news website for millennials based in Leeds, in October 2017. In 2018, she was shortlisted for the Georgina Henry Award at the Press Awards and this year was nominated for the Paul Foot Award for her investigation into racist London nightclubs.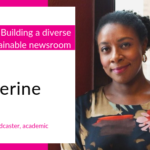 We are pleased to announce that Marverine Cole, journalist, broadcaster and academic at Birmingham City University, will be joining the panel.
Marverine Cole has worked for many of Britain's most-watched and listened to broadcasters, including Sky News, ITV Central and BBC Midlands Today.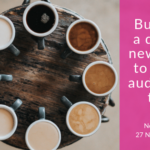 Our team at Journalism.co.uk has spent the last few months talking to industry leaders about the challenges they face.
What we have found is that the lack of diversity in the newsroom is one of the most pressing problems for the top players, as well as the B2B publications and local papers.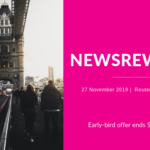 The next Newsrewired digital journalism conference will take place on 27 November 2019 at Reuters in Canary Wharf, London.
One of the key sessions of the day will be a discussion around diversity in the newsroom.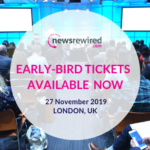 The next Newsrewired digital journalism conference will take place on 27 November 2019 at Reuters in Canary Wharf, LondonThis will be our 25th conference and, as usual, our sessions will give practical tips and advice on tools and strategies that delegates can try in their own newsrooms.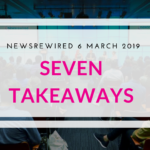 The Newsrewired conference, which took place on 6 March 2019 at Reuters in London, showcased once again the most interesting projects and latest trends in digital journalism.
If you weren't there, or if you simply want to remind yourself of the topics of the day, check out this editorial selection of the best conference coverage articles.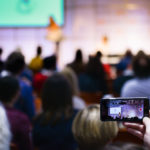 With only one day to go to our Newsrewired conference, taking place tomorrow at Reuters in London, UK, we are pleased to announce two new speakers will be joining us on the day.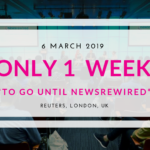 Speakers from Reach, Nice-Matin and NewsBlocks will join us at Newsrewired
Is it worthwhile converting your written content into audio and making it available on Amazon Alexa or Google Chrome? What if stories focused on solutions rather than problems could attract a larger audience? And why is it important to get out of the London bubble and focus on your regional readers?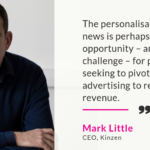 Mark Little, CEO of Kinzen, will be joining the panel on new ways to finance journalism in the digital age.
Kinzen is developing personal news routines that connect active news seekers and quality publishers. Mark will be sharing some of the lessons he's learned and solutions Kinzen's building for publishers seeking more valuable personal engagement with their users.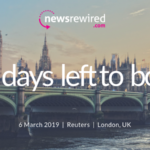 We have some more exciting news about Newsrewired!
Five new speakers will be joining our panels, and we even have a new workshop for you.
With only 10 days left until the event, tickets are selling fast. Don't leave it until the last minute and book your place today for just £190 +VAT.