Home » Archive by Author
Articles by Marcela Kunova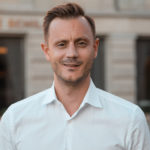 Rouven Leuener is group head of digital product at Neue Zürcher Zeitung (NZZ), one of the oldest Swiss, German-language newspapers. He took the lead on digital innovation five years ago and, during this time, he launched a number of digital products, such as a text-to-speech audio player feature that converts written articles into audio, to widen audience reach.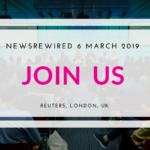 How to reinvent your mobile storytelling
Fifty-six per cent of UK news consumers get their news via smartphone. Although technology has changed the distribution of news dramatically, most stories are still told in the same way as they were 100 years ago. One of our workshops will teach you how to create mobile-friendly stories using creative visual formats, such as AMP stories, timelines, and more.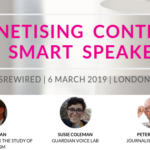 Despite the rise in sales of voice-controlled devices, such as Amazon Alexa or Google Home, the difficulty of monetising content holds publishers back from innovating on voice platforms.
One of the panels at the Newsrewired conference will explore projects by early adopters and look at the benefits of investing in smart, speaker-friendly content.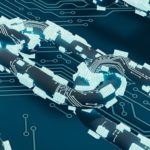 Blockchain is not just about cryptocurrencies like Bitcoin; this technology has started to move into all kinds of sectors, from real estate to healthcare – and now journalism.
While the journalism community is slowly starting to take note of blockchain, many still use it as a bit of a buzzword without knowing 100 per cent sure what it actually means.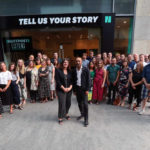 One of the reasons why the public increasingly mistrusts the media is that journalists are spending less time outside of their London offices, losing touch with what interests, inspires and bothers people outside the capital.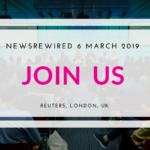 New year, new exciting speakers.
We are pleased to announce three industry experts will be joining our panels on sustainable ways to finance digital journalism, and producing content for voice-controlled devices:
Jessica Best, operations lead and engagement editor at The Correspondent; Dominic Young, founder, Agate; and Peter Stewart, journalist and author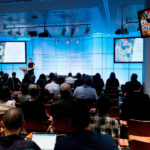 We are pleased to announce more confirmed speakers ahead of our newsrewired conference on 6 March 2019 at Reuters, London, UK.
Rouven Leuener, group head of digital product at Neue Zürcher Zeitung; Jess Brammar, head of news at HuffPost UK; Matthew Barraclough, head of Local News Partnerships at BBC; and Nic Newman, senior research associate at the Reuters Institute for the Study of Journalism.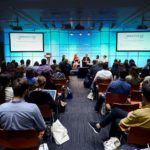 With our newsrewired conference just around the corner on 7 November, this podcast catches up with a few of our confirmed speakers to explore what they will be talking about and how you can take the information from our panels and workshops into your newsroom.
Listen in to Sarah Marshall, our keynote speaker and head of audience growth at Vogue International, offering insights into growing your online pool of readers.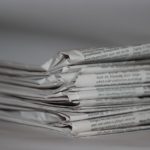 Journalism.co.uk is pleased to announce that two prominent voices in the debate on sustainable, high-quality journalism — Rachel Oldroyd managing editor, Bureau of Investigative Journalism, and Brian Cathcart, professor and founder of Hacked Off — will be joining the panel that will explore the best business models for 21st-century news organisations.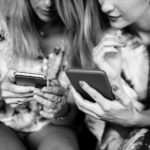 Matt McAlister, co-creator of a social app that wants to fill the space left by Facebook deprioritising news content in its News Feed, will be joining panel on new social media strategies for content sharing.
After being heavily criticised for its role in spreading 'fake news', Facebook announced a considerable change to its algorithm this year, which will affect the posts that audiences scroll past on their News Feed.